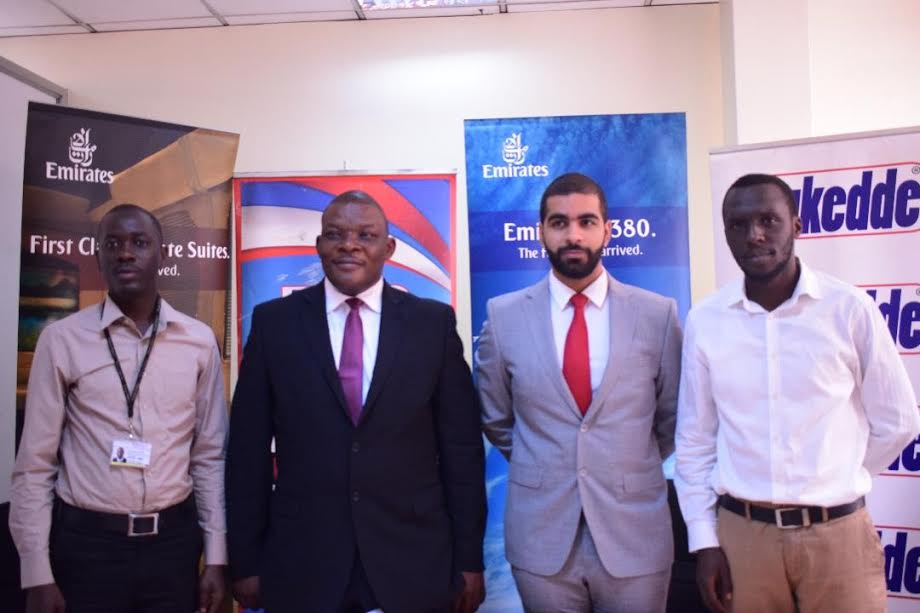 Emirates, a global connector of people and places, and voted the World's Best Airline 2016 at the Skytrax World Airline Awards, will be rewarding two lucky winners with air tickets to trip to Dubai. Emirates will also gibe three nights' accommodation to the two lucky winners who will travel to Dubai. In addition, will also give nine original Arsenal jerseys to other participants in the promotion.
In partnership with Bukedde TV, a promotion will ask viewers to questions via SMS and stand a chance to win tickets or jerseys. The questions will be related to Emirates' products, services and destinations.
The winners will use the SMS function on their phones and will have to type [Emirates] leave a space [Full Names] leave a space and then send the message to 8338. Participants will then receive a prompt message with a question about Emirates which the winner will have to be replied and sent to 8338. The more questions one answers, the higher their chance of winning.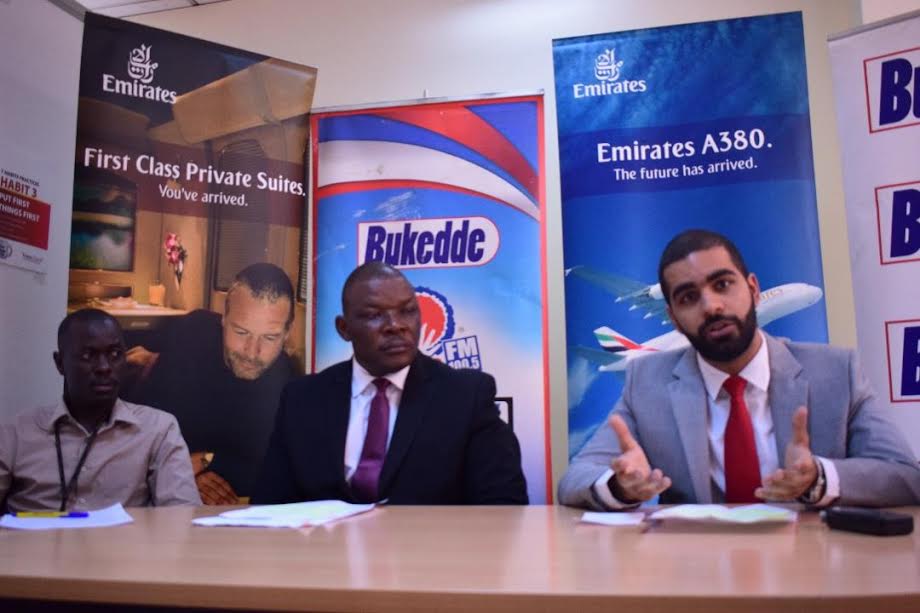 Launching the promotion, the Emirates Country Manager to Uganda, Mr. Mohammad Al Attar said; "We have launched this promotion both to reward our Ugandan customers for their loyalty to our brand and also to create awareness for our global network of destinations. Dubai is one of the most popular destinations for the Ugandan traveler- both for leisure and trade purposes. We hope that by the end of the promotion, more Ugandans will be more inclined and excited to travel to Dubai and enjoy the great experiences it has to offer."
"Ticket winners will be able to experience great services from Emirates' international cabin crew from more than 120 countries, gourmet cuisine and its renowned ice inflight entertainment system, which offers passengers hundreds of audio and visual channels on demand. Finally, the lucky ticket winners will be treated to a Desert Safari- which is one of the most popular activities for tourists visiting Dubai," he added.
EK 729 departs Dubai International Airport every day at 0925hrs and arrives at the Entebbe International Airport at 1350hrs. The return flight, EK730, leaves Entebbe at 1520hrs and lands in Dubai at 2135hrs.