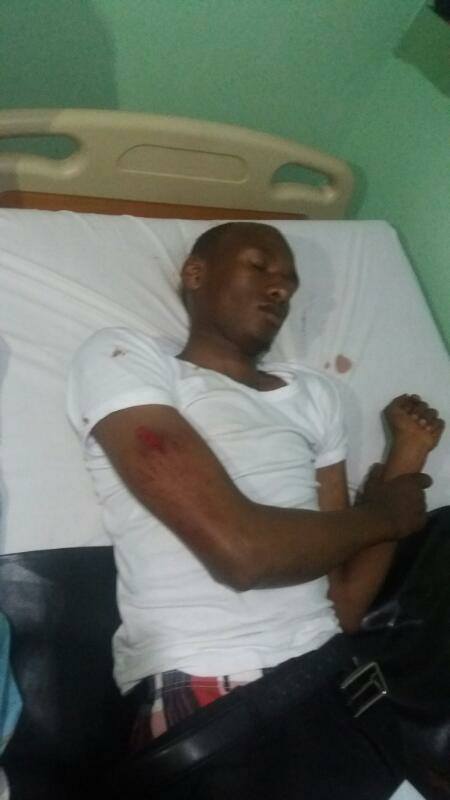 Makerere University Business School (MUB) FDC flag bearer in the guild presidential race, Walter Nuwagaba Kakuru was on Monday evening (April 17) beaten to pulp by an unidentified gang.
Kakuru, a second year Business Statistics student at MUBS was beaten up around Lord's Hostel.
According to one student, similar cases of assault has been going on as some of the supporters were recently beaten.
"Our supporters have also been beaten. Unfortunately we haven't identified these thugs yet," said a student.
Emmanuel Awori, the The Uganda Young Democrats (UYD) flag bearer has condemned attack on Kakuru and called upon MUBs students to be careful and vigilant during the guild elections.
"This attack was not only for Kakuru but all of us. I call upon my fellow students to be careful during this period," said awori.
Walter Nuwagaba Kakuru is currently receiving treatment as Bugolobi Medical Centre and investigations on his attack are ongoing.
Comments
comments