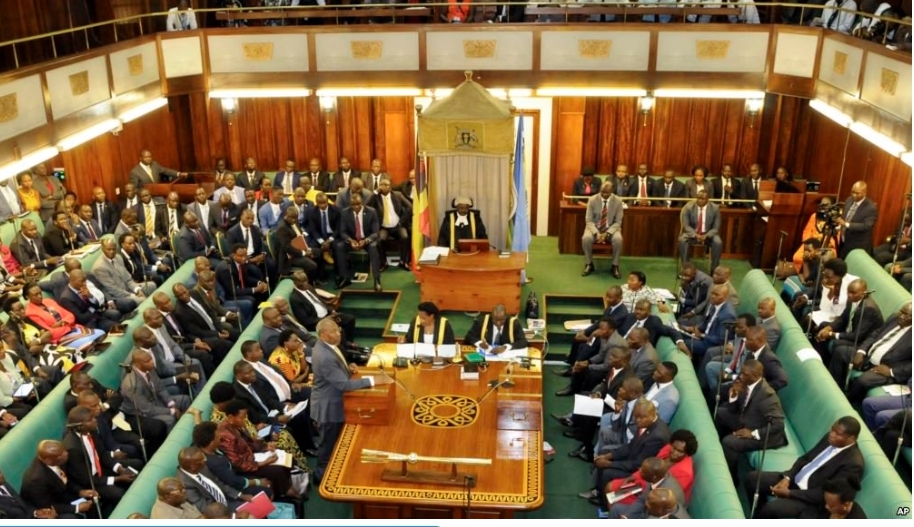 Parliament has approved a motion urging the Government to scale up efforts in curbing the COVID-19 pandemic that has affected the country with 53 positive cases registered as at Wednesday, 8 March 2020.
The motion presented to the House by Hon. Elijah Okupa (FDC, Kasilo County) is a resolution of Parliament to address the effects of COVID-19 on the economy, observing that it was already performing at a rate that is 2.7 per cent slower than the projected 6.7 percent, which could affect industrial production, sales and investment.
"Bank of Uganda issued a statement on March 20 reiterating its commitment to provide exceptional liquidity assistance for a period of up to one year for financial institutions that might need it," said Okupa, adding that "It is also working with mobile money providers and commercial banks to ensure they reduce charges on mobile money and other digital payment transactions."
He added that the pandemic had overwhelmed economies with robust health systems in comparison to Uganda, resulting in widespread despair on short and long term economic effects on a global scale.
"There are only 447 ambulances in Uganda of which 179 belong to Government, 96 to private-for-profit facilities and 172 to non-governmental organisations, Members of Parliament and private-not-for-profit facilities," Okupa added.
The motion, seconded by six other MPs, urged Government to institute 17 key measures including improving the capacity of testing Ugandans for the Coronavirus.
"Government is urged to step up its tracking, testing, isolation and treatment programmes with more support to the Uganda Virus Research Institute and Ministry of Health, and strictly enforce the lockdown to minimise human interaction and contain the spread of COVID-19," said Okupa while presenting the resolutions.
Among the resolutions is an urgent call to fast track the enactment of the National Health Insurance Scheme Bill, 2019, to accelerate the much needed improvements in the health sector.
"Government should ensure that a COVID-19 fund is created to hold all funds appropriated and donated by the private sector and development partners, so that they are ring-fenced for activities related to management of the pandemic," Okupa said.
The motion also tasks Government to ensure that all Ministries, Departments and Agencies (MDAs) adopt cost saving measures and cut back on non-critical activities like procurements that are not critical in the management of COVID-19.
Comments
comments