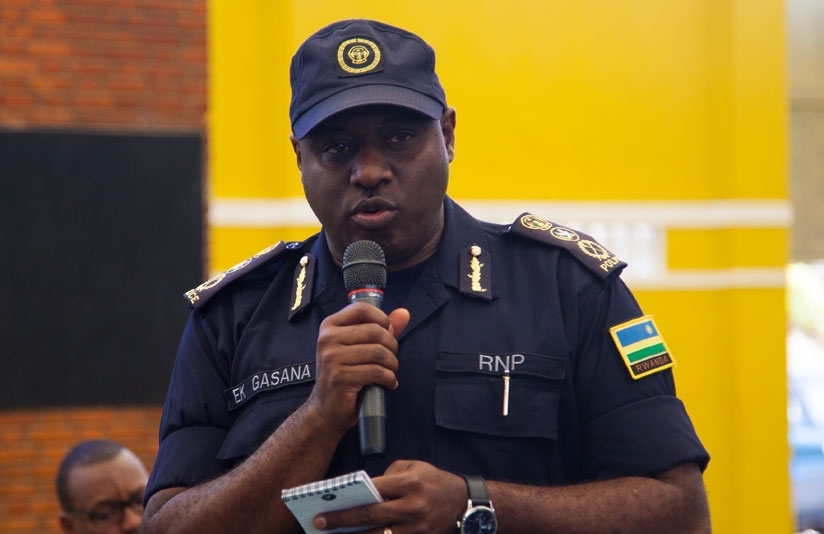 Since the beginning of the year, at least 50 people have been arrested in connection with attempting to bribe police officers.
They include aspiring drivers who had failed tests; drivers caught violating road safety standards, and those trying to illegally secure the release of their relatives and friends arrested for different crimes.
About 200 people were arrested last year for allegedly trying to bribe police officers.
According to Assistant Commissioner of Police Jean Nepo Mbonyumuvunyi, the Commissioner for Inspectorate of Services and Ethics in Rwanda National Police (RNP), fighting graft both within the Force and in all institutions, is in line with the Force's mandate of ensuring the "public receive effective services protection and service with integrity."
"Above all, it's a national policy of zero tolerance to corruption to which as police is committed to ensure its success to ensure that people acquire services they are freely entitled or pay what they are legally obliged to pay for a service," says ACP Mbonyumuvunyi.
He said that to further build public trust, Police has given much attention to fighting corruption as imbedded in the national strategic and action plans, community-oriented policing programmes, media and communication activities and day-to-day operations plus the disciplinary measures that are taken within the force.
"RNP outlined a number of measures to control and limit the prevalence and perception in the Force by establishing an Anti-corruption Directorate under the Department of Inspectorate of Services and Ethics."
Under this department is a disciplinary unit charged with taking varied actions against officers caught in such and other malpractices that are contrary to the norms and doctrines of the Force.
Corruption in RNP attracts heavy penalties, including dismissal from the Force. Early last month, the Cabinet dismissed 198 Police Officers, partly on graft-related grounds.
The e-Policing, he added, has minimised the police contact with service seekers, especially in the department of traffic and road safety, thus preventing temptations.
Currently, the majority of traffic related services, including registering for driver's license tests and traffic fines, among others, are IT-based.