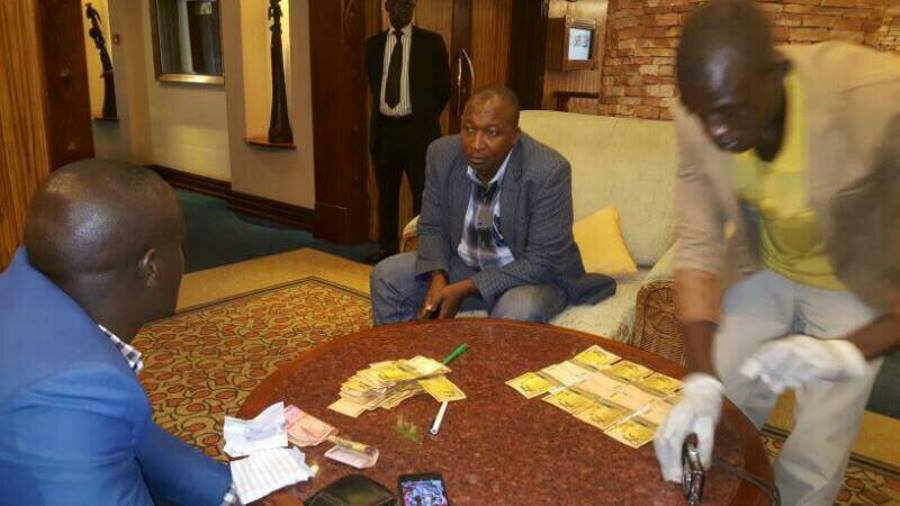 The State Minister for Labour, Employment and Industrial Relations, Herbert Kabafunzaki is set to be arraigned before the Anti-Corruption court today.
Kabafunzaki was arrested by detectives from Uganda Police and Special Forces Command while he was receiving a bribe from an investor on Saturday afternoon.
He was found taking a bribe from a one Hamid of Aya investment limited at the Kampala Serena Hotel.
Earlier last week, he reportedly went to Aya office's Nakasero to intervene in a matter where a former female worker had complained of sexual harassment.
The Minister would later ask for a bribe from the company to clear their name in the media.
The Aya brothers agreed to give him 5m today and another 5m after he cleared their name at a press conference which was slated to take place on Tuesday.
But then they ran and reported to the president who sanctioned the operation that led to his arrest.
He was later whisked away to Nalufeenya where he has been under police custody.
The Tower Post understands that Kabafunzaki faces among others, charges of bribery at the Anti-Corruption court on Tuesday afternoon.
Comments
comments