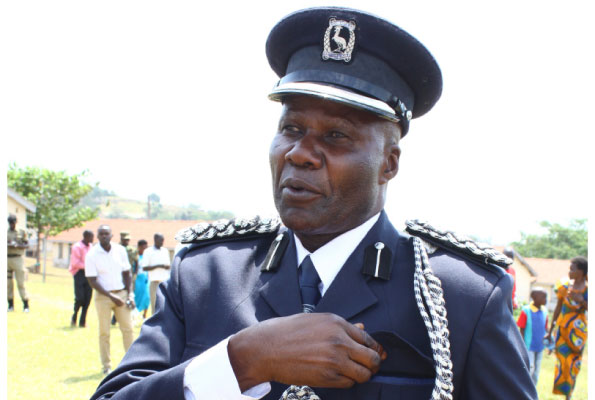 Uganda Police directorate human resource and administration has redeployed some 70 police officers after they completed refresher courses at the Command and Staff College in Bwebajja, Wakiso District.
 According to a redeployment notice signed by AIGP Moses Balimwoyo, the director of human resource administration, two Senior Commissioners of Police (SCPs); 11 Assistant Commissioners of Police (ACPs); 33 Senior Superintendents of Police (SSPs); 14 Superintendents of Police (SPs); and 10 Assistant Superintendents of Police (ASPs) have been redeployed.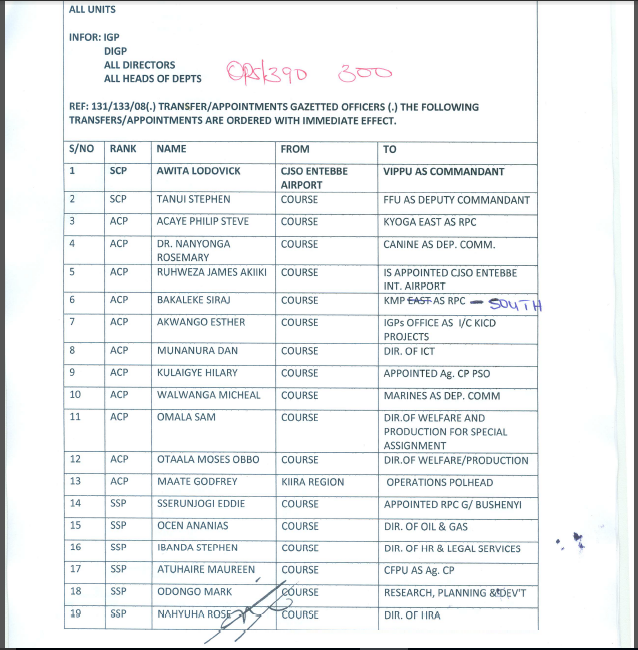 THE TRANSFERS
ACP James Ruhweza, the former Kampala Metropolitan (KMP) operation commander appointed Commander of Joint Security Operation (CJSO) at Entebbe International Airport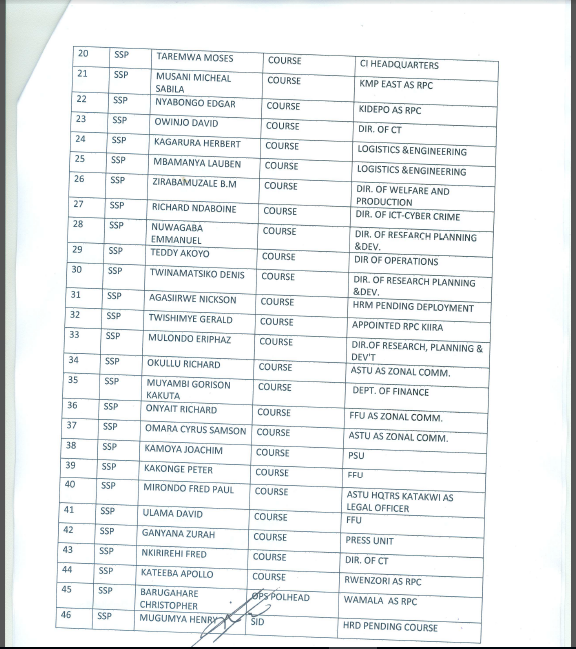 ACP Siraje Bakaleke has been appointed KMP South Regional Police Commander (RPC).
Esther Kawango deployed to the office of Inspector General of Police Gen Kale Kayihura as an aide in-charge of Kigali International Conference Declaration Against Violence on Women and Girls.
SSP Mark Odong, the former commandant for Special Investigation Division (SID) Jinja has been transferred to the Directorate of Research and Planning.
SSP Nickson Agasirwe dropped.
SCP Lodovick Awita, the former commandant of security at Entebbe Airport has been appointed commandant of Very Important Persons Protection Unit (VIPPU)
SCP Stephen Tanui deployed as deputy commandant of the Field Force Unit (FFU).
ACP Sam Omala has been transferred to the Directorate of Welfare and Production.
SSP Edgar Nyabongo appointed new Kidepo RPC.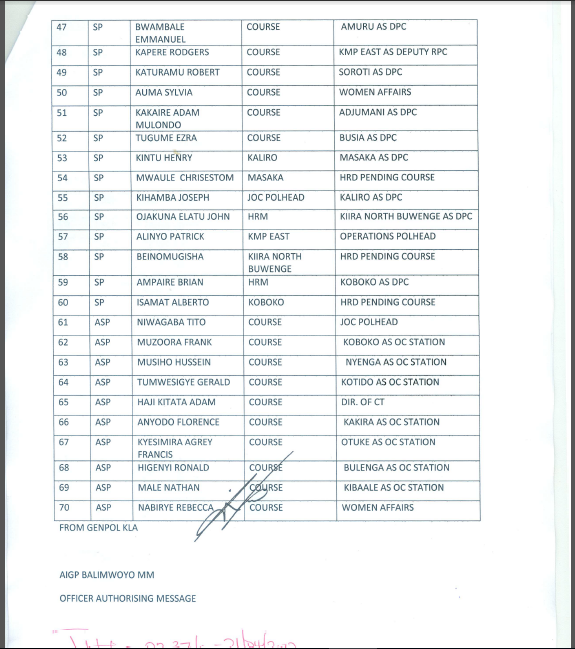 Comments
comments