When you talk Ugandan female artistes who can perform backed up by a live band the names that instantly come to mind are Sheebah, Irene Ntale or Lillian Mbabazi.
However, it appears that songbird Carol Kasita, better known by her stage name Karole, is jostling to join the fray. Her stage presence, engagement with the audience and vocal prowess are her strongest assets.
The "Sample You" singer who joined the music industry a few years back held her maiden concert dubbed "Karole Live Music Xplosion" last Thursday (April 27th, 2017) at Rumors Bar, Bukoto.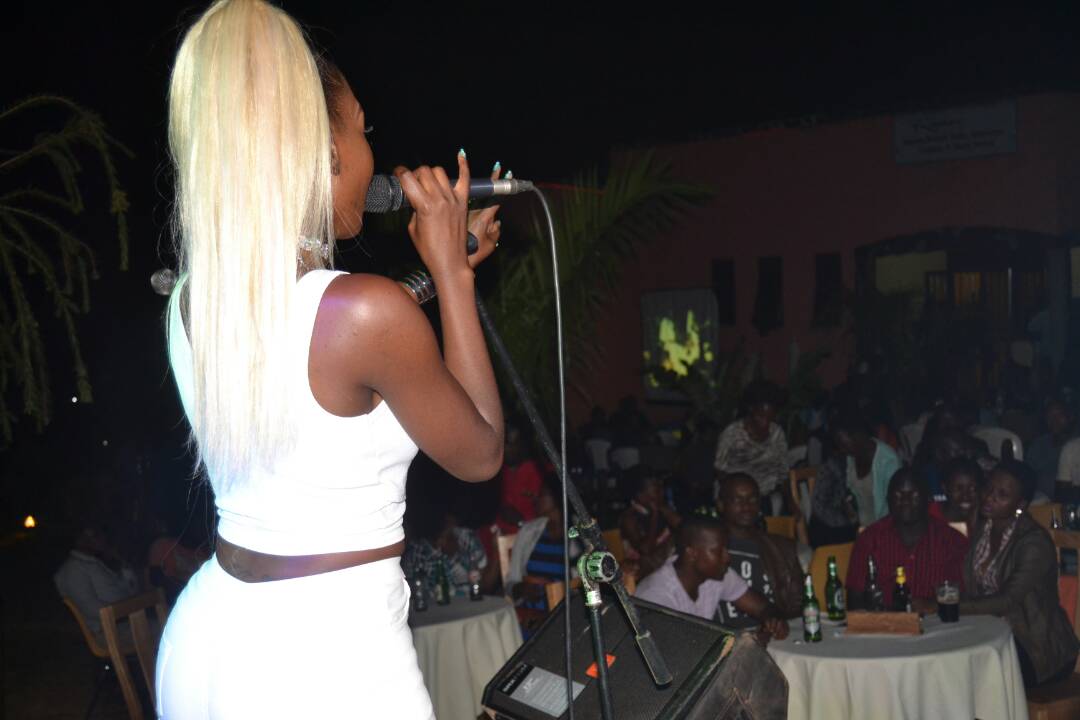 Several words can be coined to explain how it went but the befitting one is, epic. Everything fell into place perfectly like a jigsaw puzzle.
Dressed in white with boots to complete the look, the singer hit the stage at 8pm amidst ululations. "Can I sample you," she bellowed into the microphone, attracting more cheers as all the lights focused on her. Indeed, she was the center of attention and it was her time to shine. And shine she did.
Karole didn't disappoint as she put up an energetic performance that kept her fans on their feet. She performed all her songs namely "Sample You", "Jileete", "911", "Kokilabe", "Sweet Banana", "Ontanudde" as well as songs of other artists. Karole has definitely mastered the art of live music.
Another highlight of the night was Rabadaba who wowed the crowd with his latest song, "Nzuuno".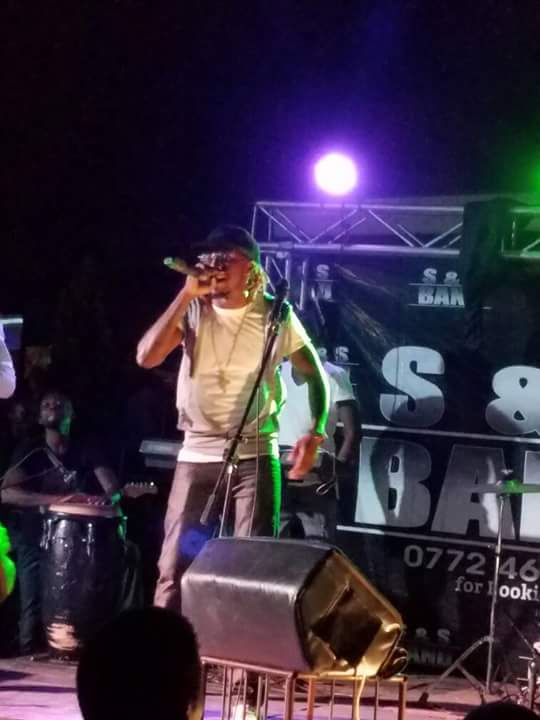 "Thank you guys for turning up. Seeing you in big numbers is so good. Thank you, thank you, thank you, mwaah," she told the crowd before leaving the stage
Karole will be holding live music explosions every last Thursday of the month.
Comments
comments