President Yoweri Museveni yesterday (Wednesday, 10th May) left for the United Kingdom to attend a Somali Conference in the British Capital of London.
The conference will convene Heads of State and Government from across the Eastern African region and other key partners, along with senior figures from international organizations.
The conference is aimed at accelerating progress on the security, reform, building on the international response to the on-going drought and the humanitarian crisis and agreeing the new international partnership needed to keep Somalia on the course for increased peace and prosperity by 2020.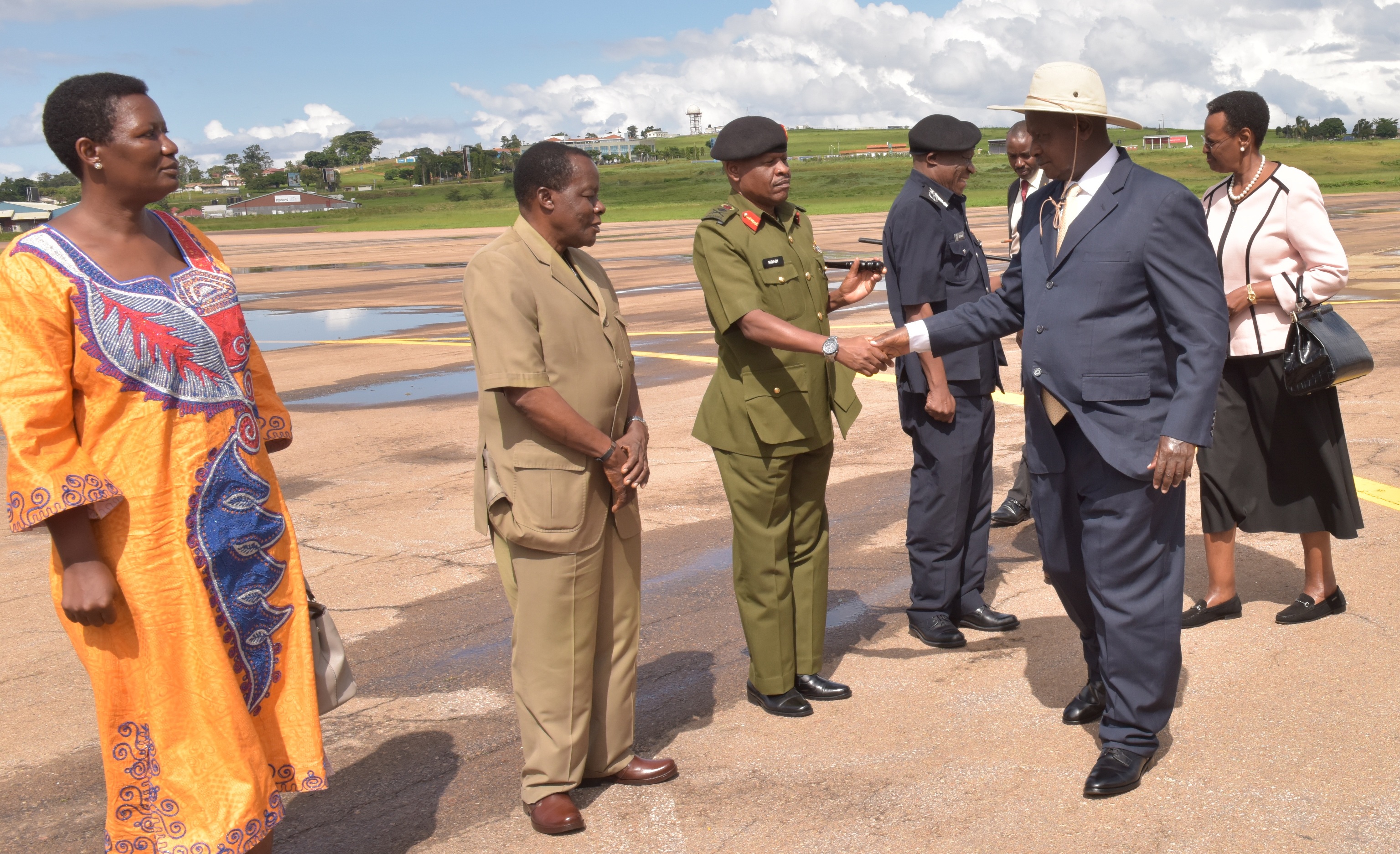 The President, who was accompanied by the First Lady and Minister of Education and Sports, Hon. Janet Museveni, was seen off at Entebbe International Airport on Wednesday morning by the Minister for Presidency, Hon. Esther Mbayo and the Head of Public Service, Mr. John Mitala, among others.