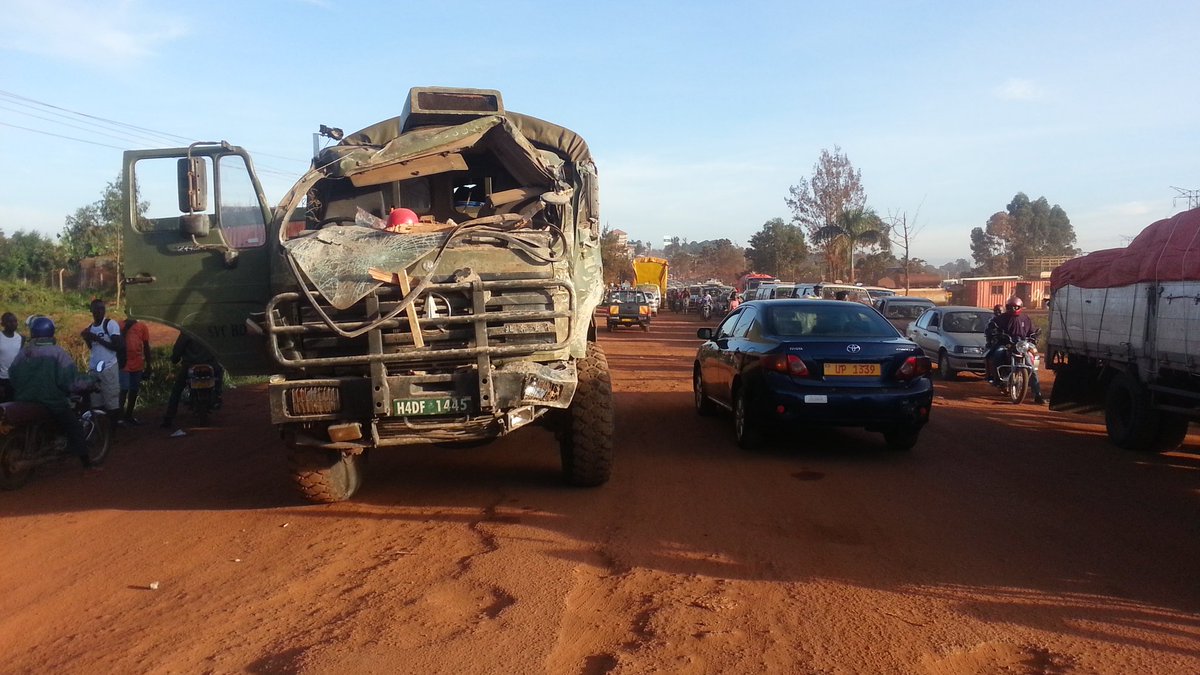 One person has been confirmed dead in an accident involving a UPDF armored truck and a commuter taxi in Nansana.
The accident that happened on Thursday morning involved a UPDF truck Reg. No. H4DF 1445 which rammed into a taxi, Reg. No. UAM 149Y injuring the passengers before crashing into shops Nansana.
According to eye witnesses, the truck was moving at a very high speed, crushing into the taxi.
Several of the injured accupants of the taxi have since been taken to the hospital.
The identity of the deceased is still undisclosed.