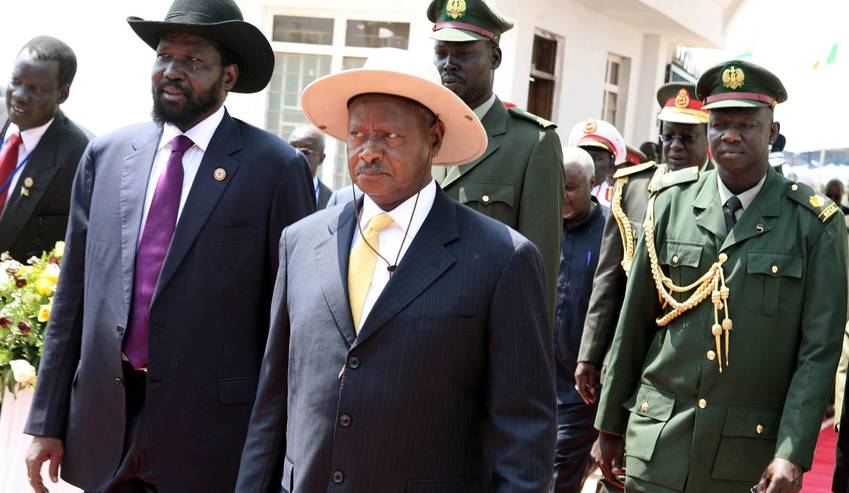 President Yoweri Museveni is currently in the South Sudan Capital of Juba to witness the swearing in ceremony of the National Dialogue Steering Committee.
The Committee which was appointed by South Sudanese President, Salvar Kiir early 2017 is mandated to ensure putting an end to the bloody civil war in Africa's youngest nation.
Museveni and the UPDF have been instrumental in the independence of the country and keeping peace in the now war ravaged country although the situation is still unstable.
Kiir's committee will work to ensure there is dialogue between the two warring army factions in South Sudan.
President Kiir was however specific about excluding former first Vice President and leader of opposition, Dr. Riek Machar from the dialogue.
"Everybody is welcome to participate in the dialogue, except Riek Machar," President Kiir said.
"The opposition forces are invited to come and participate… many of them are welcome," he added.
The civil war in South Sudan that has lasted close to four years has led to deaths on multitudes and displacement of many, most of whom have sought refuge in Uganda.