South Sudan former First Vice President and rebel leader Riek Machar will only be allowed to participate in the country's national dialogue initiative if he denounces rebellion, a member of the dialogue committee said on Monday.
"We are not saying Machar should not participate in the dialogue. No this is not our position, we don't determine who should participate in the dialogue and who should. We are only facilitating the dialogue by ensuring that all the stakeholders take part in a more inclusivity, transparent, open and participatory manner," said the co-chair of the national dialogue committee, Angelo Beda.
He added, "What we emphasise is that any participation must be on non-violence basis. We want to replace violence with peaceful means".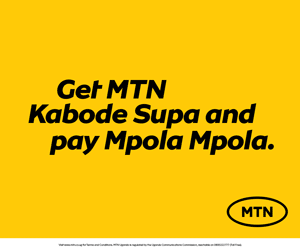 According to the official, the dialogue committee appointed by the president barely three weeks ago is working out a mechanism aimed at encouraging inclusivity and transparency of the dialogue process.
He, however, hinted that the dialogue committee would ask President Salva Kiir to allow Machar return to the war-torn nation.
"Riek Machar is a South Sudanese. He has his birthright to return to the country as a normal citizen. This is what the committee is working on it. It would ask President Salva Kiir to allow his return to the country," said Beda.
"And if Machar is for peace and stability of the country as this is his own country, the people who are suffering are his own people, brothers and sisters, he would accept this proposal so that this war stops and the country returns to normal functions", he added.
The national dialogue committee co-chair said the South Sudanese rebel leader is constitutionally mandated to contest for any elective post, provided peace is restored and people allowed to freely vote.
Meanwhile the committee, its co-chair said, has started communicating with armed opposition groups to solicit their views and confirm their readiness to participate in the dialogue process.
He did not, however, disclose which group had already been contacted, but said the unity government will provide protection to all armed groups, including representatives of Machar's faction who will come to Juba to participate in the national dialogue initiative.
"This is a home based initiative. The stakeholders will have to come and participate inside here. Their security will be granted. They will be protected under general amnesty which the president will declare together with the permanent ceasefire," stressed Beda.
President Kiir officially launched the national dialogue initiative in the capital, Juba two weeks ago. The national dialogue initiative is both a forum and process through which the people South Sudan shall gather to redefine the basis of their unity as it relates to nationhood, redefine citizenship and belonging, as well as restructure the state for national inclusion.
Since mid-December 2013, tens of thousands of people have been killed and over two million displaced in South Sudan's worst ever violence since it broke away from Sudan in 2011.
Comments
comments