The National Resistance Movement (NRM) National Chairman, President Yoweri Museveni has pledged three-road unit construction equipment to the residents of Arua district because of the vastness of the district. The equipment is from the recently procured road equipment from Japan.
"We mean a grader, compactor, excavator so that you can construct these roads by yourself. You don't need a contractor as your district can do it by itself. All it requires is fuel from the government," he said.
This was during a campaign rally at Idraa Primary School where the President was canvassing support for the NRM flag bearer, Etuuka Isaac Joakin as MP. He is tussling it out against contenders, Arumadri John from FDC and Drito Martin running as an independent in Upper Madi, Ofaaka Sub-County, Idraa village, Arua district ahead of the by elections slated for June 22nd 2017.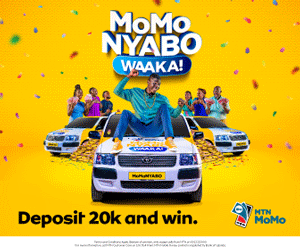 The President urged the crowds to vote for NRM because it is the Party that has got viable solutions for them as it has brought peace and development in the country.
"I can see many of you are young people. If you ask your parents, they might tell you that they were once refugees but now we don't have Ugandan refugees anymore. Instead refugees are coming to Uganda because of the peace," he said.
The President also noted that the NRM plan is progressing well in Arua because the district has 293 Primary Schools of which 246 are government owned; 62 Secondary Schools of which 28 are government run.
Regarding electricity, the President promised the people of Idraa village that power would reach their area shortly.
"When the food is in the mouth, the stomach cannot complain because it knows the food is coming. For Arua, the problem was that the source of power was far. We have now built a power station here in Nyagak and we will add another to build more capacity. If the wires have already been laid up to Koboko, how can I fail to bring it nine miles from here?" he asked.
He advised the people to embrace the Wealth Creation Programme because, he observed, it curbs poverty and develops people at individual level as opposed to them spending a lot of time in politics and complaining about the poor roads.
"Development is good but creating wealth for yourself is more helpful. That is why my Army Officers will stay until every home is doing well," he said.
Mr. Museveni also promised to send fumigators to spray against the army worms that were destroying people's crops and promised to come back to celebrate with them when the NRM candidate wins. He advised the people of the area to support Isaac Etuuka because he would be a good spokesperson for them.
NRM Candidate, Etuuka Isaac, thanked the President for his support and expressed confidence that NRM is going to win by a margin of 85% support.
Comments
comments