Three protesters in Uganda's western town of Mbarara have been arrested for holding a mock funeral of three-decade president Yoweri Museveni, Justice and Constitutional Affairs Minister Kahinda Otafiire and several MPs in protest of proposed removal of presidential age limit clause.
Article 102 of the 1995 constitution bars anyone below the age of 35 and above 75 from contesting for president.
Born in 1944, President Museveni would not be eligible to contest for the seat in 2021 when Uganda next goes to the polls.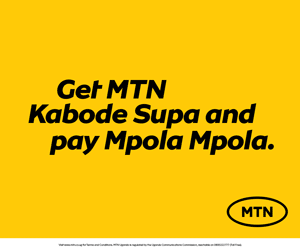 But rumours of a scheme to remove the age limit clause have created suspicion amongst political players.
Recently, minister Otafiire revealed there was a planned constitutional review and that the age limit clause was not an exception since it was not a commandment from God.
Also, Arua Municipality MP Ibrahim Abiriga has been quoted as saying that some ruling National Resistance Movement (NRM) Party had negotiated a Shs 350m deal to scrap the limit to allow Museveni extend his rule.
Now, activists Abert Nangumya, a student at Bishop Stuart University, 20; Rodgers Asiimwe, 2; and Maxi Muhumuza, a spokesperson of Ankole Kingdom, have been arrested for reportedly conducting a mock funeral of Museveni, Otafiire and MPs.
They were reportedly arrested in possession of a coffin with a "Rest in Peace Museveni" inscription and the president's portrait.
The names of Otafiire and MPs were also found in the coffin.
The trio had request for police permission to hold a protest but their request had been rejected.
A case has been recorded under file number SD 06/06/07/2017 and the activists are being held at Mbarara Police Station.
Comments
comments