Kassanda South MP Simeo Nsubuga has been thumped for supporting the removal of the age limit to allow Uganda's three-decade ruler Yoweri Museveni stand for president beyond the age of 75.
Nsubuga has openly come up to support a scheme to delete Article 102b of Uganda's Constitution that bars everyone below 35 and those over 75 from standing for president.
Born in 1944, Museveni will be over 75 and ineligible for reelection when Uganda next goes to the polls in 2021.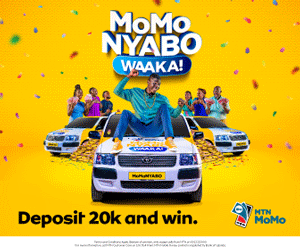 Museveni has termed as "nonsense" and a wastage of time the debate on the age limit amendment.
But a group of MPs, including former Uganda Police publicist Simeo Nsubuga, have continued to market the age limit removal idea to the annoyance of some Ugandans desperate for a peaceful transfer of power from Museveni.
Nsubuga recently asked for police guards, arguing that he and other age limit removal campaigners were being targeted.
And it has now happened when the MP was thumped before Buganda Kingdom monarch Kabaka Ronald Mutebi during the coronation ceremony anniversary in Buwekuula, Mubende district.
Nsubuga was accosted and beaten up by William Ntege, a freelance news reporter.
Ntege waited for Nsubuga to make steps to shake the king's hand and beat him for reportedly supporting a plan to make Museveni Uganda's life president – without the age limit, it is feared, Museveni might only leave power at death.
Nsubuga would later be rescued from Ntege's wrath by police officers and soldiers at the ceremony.
The unapologetic Ntege, who was whisked to Mubende Police Station, said he had been angry at Nsubuga and has been looking forward to an opportunity to deal with him.
Comments
comments