Ethics and Integrity minister Fr Simon Lokodo has vowed to arrest Swedish National Monalisa Larson, Guvnor Ace's ex-lover over dating Ugandan 'Minors'.
Monalisa Larson has been the talk of town in the recent days after publicly declaring that she is in love with 18-year-old singer Aziz Mawanda.
"I find that unacceptable. In our laws, this woman should be arrested and charged for criminal acts against minors," Lokodo said while speaking to local a TV station Bukedde.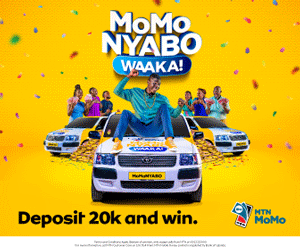 "We are going to look into it. Whether the boy is 18 or not, it is very unacceptable. That age lag difference is too big for the two to make a family," Lokodo added.
During a recent interview with the same TV station, Aziz said he personally doesn't love but is only interested in her money.
However Fr Lokodo advises that if it's about money, Monalisa should simply adopt Aziz as her child instead of dating him.
"Let him get the money and call that woman his adopted mother. That way he can nurse her. But they cannot live together as husband and wife," the minister said.
When informed that Monalisa and Aziz have plans of leaving the country together, Fr Lokodo said, "No way, she can leave the country but she will have to leave the boy here. We shall not let her abuse these small children".
Monalisa Larson is said to be planning to fly to Sweden in a few days to make final arrangements for their wedding and will be returning to Uganda soon for exchange vows with Aziz in a muslim ceremony (Nikka).
Comments
comments