The Supreme Court will deliver judgment on the presidential election petition filed by Nasa leader Raila Odinga at 11am Friday, the Judiciary has said.
The Judiciary on Friday confirmed that Registrar Esther Nyaiyaki has notified parties that the court would sit at 11am and that they should be seated in court by then.
The court's seven judges are set to decide whether to uphold or nullify President Uhuru Kenyatta's win as declared by the Independent Electoral and Boundaries Commission (IEBC).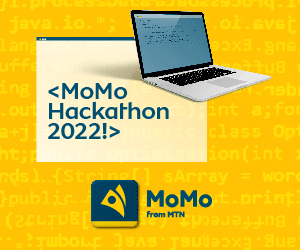 The IEBC declared President Kenyatta the winner after garnering 54 per cent of the votes cast on August 8.
But if the judges find that there were massive irregularities in the poll, they will annul the win and send back voters to the ballot in 60 days.
RAILA ODINGA
Mr Odinga argued that the poll was marred by massive irregularities and that the electoral commission breached constitutional and legal provisions in the poll.
Through lawyer Otiende Amollo, Mr Odinga said the presidential results were made on the basis on erroneous Forms 34Bs, aggregated from Forms 34As which were only available five days after Presidential results had been announced.
On his part, Mr Kenyatta urged the court to dismiss the case, saying that a voter who queued for hours to make his choice cannot be punished for the mistakes of a poll official.
IEBC, on its part, has maintained that the election complied with all the provisions of law and the results were a true reflection of the will of Kenyans.
VOTER
"It is about the voter. The person who exercised his sovereign will as required under Article 32(2) of the Constitution," Mr Ahmednasir Abdullahi, President Kenyatta's lawyer, argued.
The lawyer said that the essence of the vote is about who voted because numbers matter and the most important thing is to show that the winner had the numbers, in this case, President Kenyatta.
CHEBUKATI
IEBC Chairman Wafula Chebukati, through lawyer Kamau Karori, argued before the court that the Nasa petition was devoid of merit and the complaints made cannot be used to subvert the will of Kenyans.
He was supported by Prof PLO Lumumba who said the complaints raised are "petty grievances and administrative errors", which should not be used to annul the wishes of Kenyans.
Attorney-General Githu Muigai, who was allowed to participate in the proceedings as a friend of the court, urged the judges to consider the place of the voter.
"My Lords elections are not about politicians or political parties but the right of the voter. The court should ask itself a simple question: Was the election free and fair? Was there transparency, impartiality, efficiency, accuracy and accountability?" he posed.
REPORT: DAILY NATION
Comments
comments