Are Africans Naturally Stupid and Naive? Someone baptises himself a title as a Prophet and people Start Worshipping him. Someone Must Investigate This Kind of Stupidity and foolishness.
It's only in Africa where people still think that prayers will change their Lives. Foolish Christians who are believers Not Thinkers; You Lie to them and they believe it. You know the elites of today are the easiest People to be deceived. Stupidly they call these "Pastors," "Prophets" Men of GOD; so, to them its Pastors and Prophets who are men of GOD and Believers, Men and women Belong to Satan" if at all Satan exists.
When believers go to their churches their Brains freeze. These commercial buildings, (Sorry I meant "Churches") are full of falsehoods, Doctored miracles, Organised Crime . These fake Prophets have convinced people that without work, miracles will transform their lives. HOPELESS.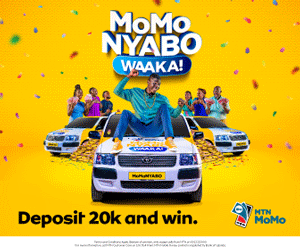 Actually believers nowadays don't go to Church to praise but to get miracles and mainly it happens in Africa. If morning glory prayers, Lunch hour prayers, Night Prayers were to transform Africa, it would be like Japan, South Korea or Dubai. Churches are full everyday Monday to Sunday but no serious innovation has ever come out of Africa. It's Only Diseases, Hunger, and Poverty, etc that are on increase. Prayer is not in the Success Equation: Innovation and Strategic Planning is the way to go.
These false Prophets Collect Billions every Year, they don't pay Taxes; to me these Churches are like Concerts of Ugandan Artists so URA must create a booth at every Church. These people loot from the poorest to the richest in the name of Jesus. Surprisingly ignorant stupid Africans call them men of God.
Frank GASHUMBA is the CEO of Sisimuka Uganda
@frankgashumba
Comments
comments