Efforts by ruling some National Resistance Movement (NRM) MPs to convince their opposition colleagues to support the removal of the age limit to allow Uganda's three-decade president Yoweri Museveni rule for life are paying off.
The group comprising sworn pro-Museveni life presidency MPs Ibrahim Abiriga (Arua Municipality), Peter Ogwang (Usuk), Simeo Nsubuga (Kassanda South), Arinaitwe Rwakajara (Workers), Jacob Oboth-Oboth (West Budama South) and Ssekitooleko has won the heart of an opposition political party MP.
Forum for Democratic Change (FDC) party's former deputy treasurer Anita Among does is now in full support of the amendment of article 102b of the Constitution that bars those aged below 35 and over 75 from contesting for president.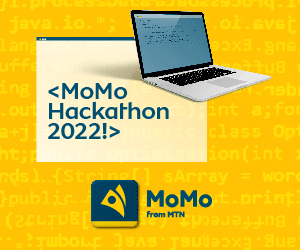 But Among, also the Bukedea Woman MP, wants the amendment to delete both the lower and upper age limit.
"What is important is an amendment that cuts across; reduce the lower age from 35 to 18 years and also open up at the top," Among is quoted by The Observer newspaper as saying.
The upper limit is thought, by many, to be aimed at helping Museveni run for president beyond the age of 75.
Born in 1944, Museveni will be over 75 in 2021 when Uganda next goes to the polls.
But there are also worries that the age limit removal might make Museveni Uganda's life president.
Another section of Ugandans also argues that the deletion of article 102b could deny the east African land locked nation a chance of a political transition.
Since her independence, Uganda has witnessed bloody coups as power shifts from one leader to another.
Even the incumbent, Museveni, took power after five years of rebel activities that claimed thousands of lives.
But Among wants term limits restored, perhaps to avoid a life presidency of a man who has spent almost a half of his life in State House.
"Why should [presidential contenders] have such limitations yet there is none for MPs? The best we should do is to bring back term limits," Among said.
Some 12 years ago, MPs deleted the term limit clause to allow Museveni contest again after the end of his two terms.
NRM MPs were reportedly paid Shs 5m each to vote in favour of the rule. But with some 'opposition' voices joining the age limit removal campaign, more money could be playing the influence factor – and the age limit clause might be easily deleted off Uganda's constitution.
In 2016, Amongi told her FDC colleagues that she and Museveni were close friends. Amongi's support for the age limit removal could be interpreted by some to mean that her friendship with the president could also be political.
Comments
comments