Kampala lord mayor Erias Lukwago has spoken out on a move by MPs belonging to the ruling National Resistance Movement (NRM) party to introduce a private member's bill for the removal of the presidential age limit to allow three-decade president rule for life.
On Tuesday, 245 NRM MPs led by Raphael Magyezi (Igara West) resolved to push for a parliamentary debate on article 102b that bars anyone above 75 or under 35 from standing for president.
Born in 1944 and in power since 1986, Museveni will be ineligible for reelection when Uganda next goes to the polls in 2021.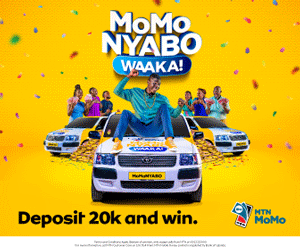 But the MPs move could see Museveni on the ballot.
Lukwago has now warned that the removal of age limit could plunge Uganda into "political and constitutional instabilities".
Like Lukwago, many opponents of age limit removal reason that age limit clause deletion could deny Uganda her first chance for a peaceful transition.
Speaking in Kampala, Lukwago described the plot by NRM MPs as "national shame".
Comments
comments