A group of NRM MPs and ministers pushing for the removal of age limit clause has continued with their resolve.
Some 245 NRM MPs on Tuesday resolved to introduce a bill in parliament with the intention of removing article 102b of the constitution to allow three-decade president run for president in 2021 when Uganda next goes to the polls.
Born in 1944 and in power since 1986, Museveni will be ineligible for reelection unless article 102b is deleted.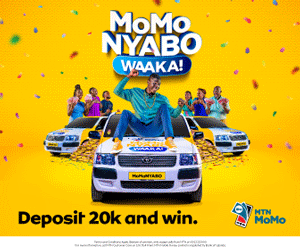 Now junior investment minister Evelyn Anite, notorious for the 2015 Museveni sole candidate campaign that kicked powerful ex-prime minister Amama Mbabazi from NRM, has now warned that the party will use its numbers in Parliament to ensure that the age limit clause is deleted and Museveni rules for life.
Addressing the press at Parliament on Thursday alongside MPs advocating for Museveni life presidency, Anite added that the NRM had the support of the national army and police and would use these forces against the opposition who have vowed to fight the plot.
Watch the video:
Comments
comments