Ugandan innovators are set to gain from Shs 13bn earmarked for an ICT Innovations Support Programme.
On Thursday, Frank Tumwebaze, the Minister for ICT and National Guidance, inaugurated the programme's Selection Committee that will choose what ideas are deserving of government funding.
The committee's work will be guided by three principles: the idea to be supported must demonstrate to solve a problem, should have market and should have ability to tap into opportunities within the region, said Tumwebaze.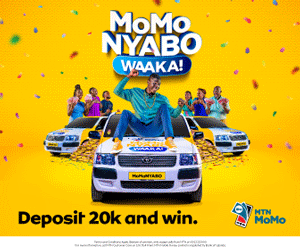 Tumwebaze also revealed that government had acquired prime land to establish an innovation hub that will accommodate 800 innovators at Uganda Institute of Communications Technology, Nakawa, revealing that the hub's design was ready and would be finished by end of March 2018.
ICT Innovations Support Programme Selection Committee members are: Dr Dorothy Okello (acting chairperson) (Makerere University), Dr Benedict Oyo (Gulu University), Dr Anabella Habinka Ejiri (Mbarara University of Science and Technology), Mr. Peter Kahiigi (NITA-U), Nuriat Nambongo (Camtech), Mr John Musinguzi (ICT advisor to the President), Hellen Kyeyune (UCC), Prof Wassa Balunywa (MUBS) and Lillian Aber (National Youth Chairperson).
Comments
comments