A group of ruling National Resistance Movement (NRM) rebel and party-leaning independents has described summons by Uganda Police as means of intimidating them and the population from defending the constitution.
Earlier, Uganda Police summoned the MPs for allegedly inciting the public into violence against a planned move to delete the age limit clause to allow three-decade president Yoweri Museveni seek reelection beyond the age of 75.
The MPs also face offensive communication charges.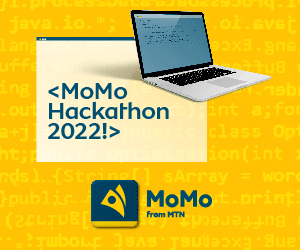 Police has written to the MPs, directing them to report to the office of media crimes office to record statements.
They are required to record statements on Tuesday, September 19.
The summons stem from a press conference on Wednesday in which six rebel NRM MPs responded to a move by 245 colleagues to amend the age limit. On Tuesday, the 245 NRM MPs passed a motion to push for the deletion of article 102b that bars all those above the age of 75 and below 35 from contesting for president.
These vocal MPs at the Wednesday meeting were Muhammad Nsereko (Kampala Central), Theodore Ssekikuubo (Lwemiyaga), John Baptist Nambeshe (Manjiya), Felix Okot Ogong (Dokolo South), Barnabas Tinkasiimire (Buyaga) and Wilfred Niwagaba (Ndorwa East).
Police has added Makindye West Allan Sewanyana to the list.
Nsereko and Kumi Woman MP Monica Amoding have told the press at Parliament in Kampala shortly after receiving the summons that they will not give up on their plan to block age limit removal.
"We are not backing down in spite of the summons," said Sekikuubo
"We shall not be scared and deterred. We shall continue with the journey to rebuild our motherland," added Nsereko.
Nsereko wondered why the MPs seconding the Age Limit bill were afraid: "Why are you scared, why are you panicking?"
"You will not silence the voices of reason with your mind. We stand with those brave activists who have been arrested. The call for us to be patriotic demands us to stand with the country before we stand as individuals," he added in reference to 14 youths arrested in downtown Kampala over age limit protests.
MP Nsereko also told off NRM MPs supporting age limit deletion: "Whoever is using you to do this will definitely dump you; it's all a matter of time."
Quoting Jeremiah 1:17, Amoding called on Ugandans to fast and pray for the nation, and to get ready and not be terrified, for God would fight for them.
"We are not intimidated; we have the Hand of God upon our lives… Pray on behalf of the country."
Nsereko also quoted a Quran verse off head, to the effect that God was scheming against those scheming against the rebel NRM MPs.
Comments
comments