There was drama at Parliament Tuesday afternoon when Ayivu County MP Bernard Atiku and  Arua Municipality's Ibrahim Abiriga exchanged blows over the ongoing polarising Age Limit Debate.
MP Bernard Atiku attacked MP Abiriga, who is among the ruling National Resistance Movement (NRM) party MPs openly pushing for the removal of the Presidential Age Limit to allow Uganda's three-decade president Yoweri Museveni rule beyond the age of 75.
Born in 1944, Museveni will be over 75 in 2021 when Uganda next goes to the polls.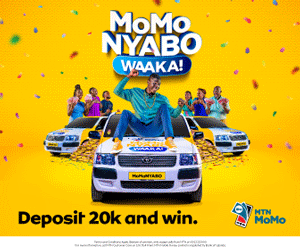 It took the intervention of police and other eye witnesses to separate the two legislators.
PHOTOS: COURTESY
e
Comments
comments