The head of Uganda's Police, Inspector General of Police Gen Kale Kayihura, has banned protests ahead of Thursday's tabling of age limit removal bill in parliament.
In a statement issued Wednesday, Kayihura said that no processions against the age limit bill would be allowed.
The bill to be tabled by Igara West MP Raphael Magyezi seeks to delete article 102b that provides for the upper age limit of 75 above which one is not allowed to stand for president.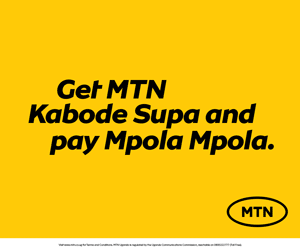 If the article is not deleted, Uganda's three-decade president Yoweri Museveni will be ineligible for reelection when the east African land locked third world country next goes to the polls in 2021.
Kayihura has now told all protestors to use other means such as media shows to air out their disagreement with the move that remains unpopular among Ugandans.
The IGP said there was credible information that demonstrators planned to set Parliament, petrol stations and businesses.
"Police has credible information that there are groups using the processions who intend to cause violence, mayhem particularly in the city including targeting parliament," Kayihura said.
The ban will also affect supporters of age limit lifting proposal.
"In fact last Monday police refused clearance for Kampala traders who had planned a mass procession to parliament in support of the removal of the age limit," he said. "We thank them for their compliance."
Meanwhile, there remains heavy military and police presence at Parliament. Security is expected to be beefed up Thursday ahead of the tabling of the bill and expected protests, including a march by students from Makerere University.
Comments
comments