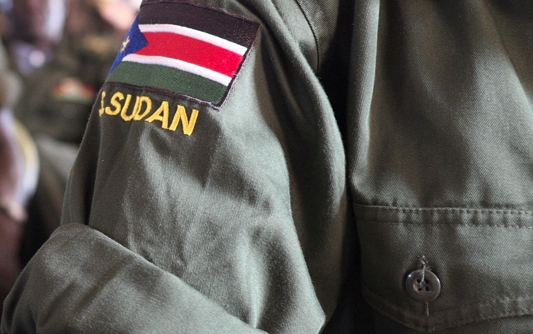 A South Sudan army commander on trial for his involvement in attacks on aid workers at a hotel in the capital, Juba was found dead last week, a military official said.
Army spokesperson, Santo Domic Chol said Akechak fell sick some weeks ago and received medical treatment, but did not recover.
"The military custody told us that the man was found dead in the morning," he reportedly told Reuters on Friday.
The attack by soldiers at the Terrain Hotel, during which some aid workers were raped and one murdered occurred on in July last year as pro-government forces clashed with rebels loyal to Riek Machar.
Akechak, one of the soldiers on trial over the rape incident, was the unit commander at the hotel on the day of the attack in the capital.
A rape survivor, Chol told Reuters, had earlier testified that she witnessed Akechak directing soldiers to raid property at the hotel.
Meanwhile the next hearing in the trial is scheduled for Wednesday this week.
13 South Sudanese soldiers are currently on trial after they were accused of raping foreign aid workers and murdering a local colleague in the South Sudanese capital.
Comments
comments