Flight trends by travel Agency, Jumia have indicated that Fly Emirates, Ethiopian Airlines, Rwandair, Brussels Airlines and Kenya Airways are the frequently used airlines in Uganda.
The recently opened agency, located at Pan Africa House on Kimathi Avenue allows people to have easier access to hotel and flight booking.
This, according to Cynthia Tumwine, the Jumia travel PR Manager has helped them recognize airline trends and discover some of the most commonly used airline companies by Ugandans.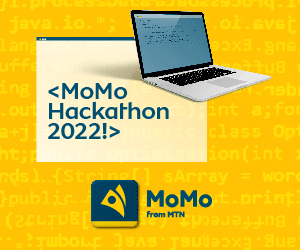 She said the trends were based on rates, availability and comfortability of the flight.
Top Most Used Airlines
1. Emirates
Emirates is an airline based in Dubai, United Arab Emirates. It is the largest airline in the Middle East, operating over 3,600 flights per week from its hub at Dubai International Airport, to more than 140 cities in 81 countries across six continents.
Emirates is the world's fourth largest airline by scheduled revenue passenger-kilometers flown.
For many people this airline is popular because of the comfort and exceptional services it provides.
Also because United Arab Emirates is a recent popular destination for Ugandans this makes Emirates ideal.
2. Ethiopian Airlines
Ethiopian Airlines is Ethiopia's flag carrier and is wholly owned by the country's government.
The Airline was founded on 21 December 1945 and commenced operations on 8 April 1946, expanding to international flights in 1951. The headquarters are at Bole International airport Addis Ababa.
3. Brussels Airlines
Brussels Airlines (stylized as brussels airlines) is the flag carrier and largest airline of Belgium, based and headquartered at Brussels Airport. Founded on 7th November 2006 and commenced operations on 27th March 2007. It operates to over 90 destinations in Europe, North America, Africa and Asia and also offers charter services, maintenance and crew training.
4. Rwandair
With its main base at Kigali International Airport in Kigali, RwandAir Limited is the flag carrier airline of Rwanda. It operates domestic and international services to East Africa, Central Africa, West Africa, Southern Africa, Europe and the Middle East. Rwandair was founded on 1st December 2002 but didn't commence operations till 27th April 2003. Rwandair provides affordable flights to and from Belgium -Brussel, UK-London-Gatwick, Kenya-Nairobi, Lagos-Nigeria, India-Mumbai, Uganda-Entebbe and South Africa among other countries.
5. Kenya Airways
Kenya Airways is the flag carrier of Kenya. The company was founded in 1977, after the dissolution of East African Airways. The carrier's head office is located in Nairobi, with its hub at Jomo Kenyatta International Airport.
The airline was wholly owned by the Government of Kenya until April 1995, and it was privatised in 1996, becoming the first African flag carrier to successfully do so.
So just in case you were planning to take a trip and didn't have the first clue which airlines to fly with, hope this was helpful.
Comments
comments