Business in down town Kampala was on Wednesday morning paralyzed by Taxi drivers under their umbrella association 'Drivers and Conductors Central Association (DACCA)' who were striking against the "high" monthly taxes levied on them by Kampala City Council Authority (KCCA).
According to the drivers, KCCA was charging them Shs 120,000 monthly and yet President Museveni had ordered them to pay only Shs 50,000. They argued that with such a "high fee", they would not be able to save any money.
The striking drivers after hours of battling Police and KCCA security officers, intercepted President Museveni's convoy at Clock Tower and asked him to intervene on the matter.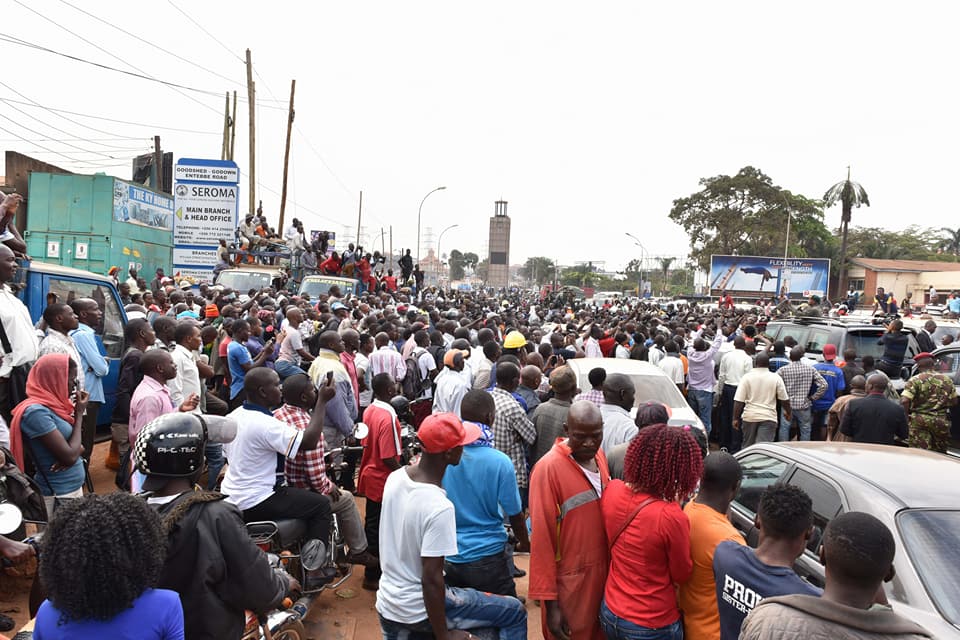 Museveni stopped briefly and addressed the protesting drivers. He told them that he was travelling to Mbale but would look into the matter upon his return.
"Go and work. I am going to Mbale, when I come back tomorrow, I will resolve your issues," Museveni told the drivers.
The President also asked the taxi drivers to maintain calm and cautioned police officers to protect the people.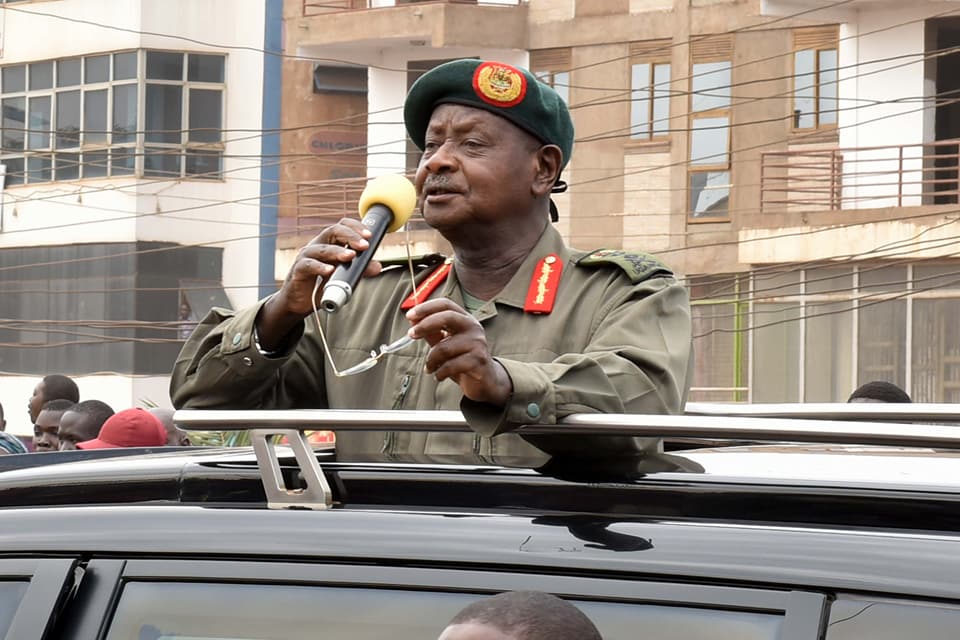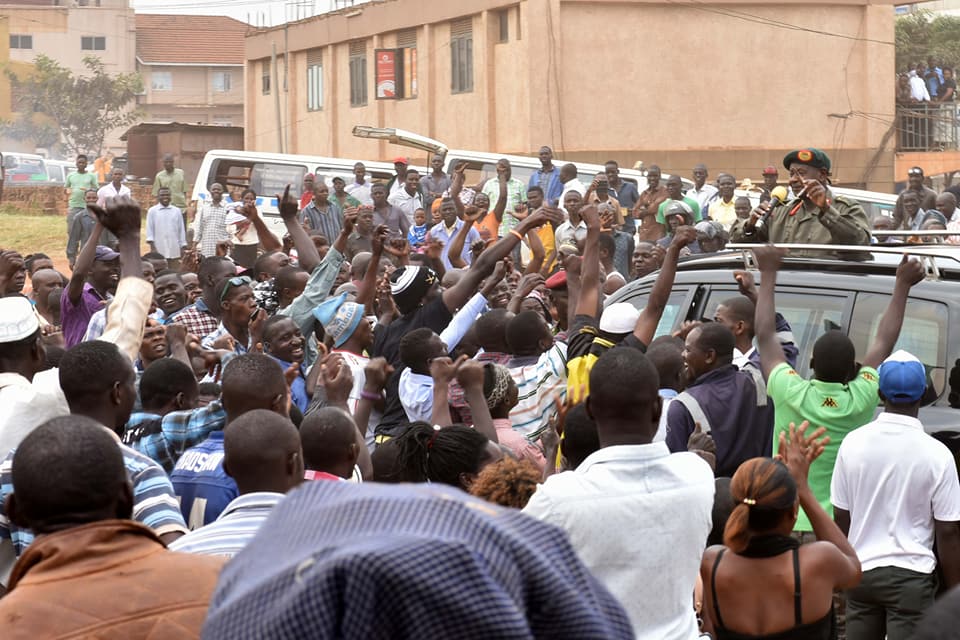 Taxi drivers cheer President Museveni after he promised to look into their grievance