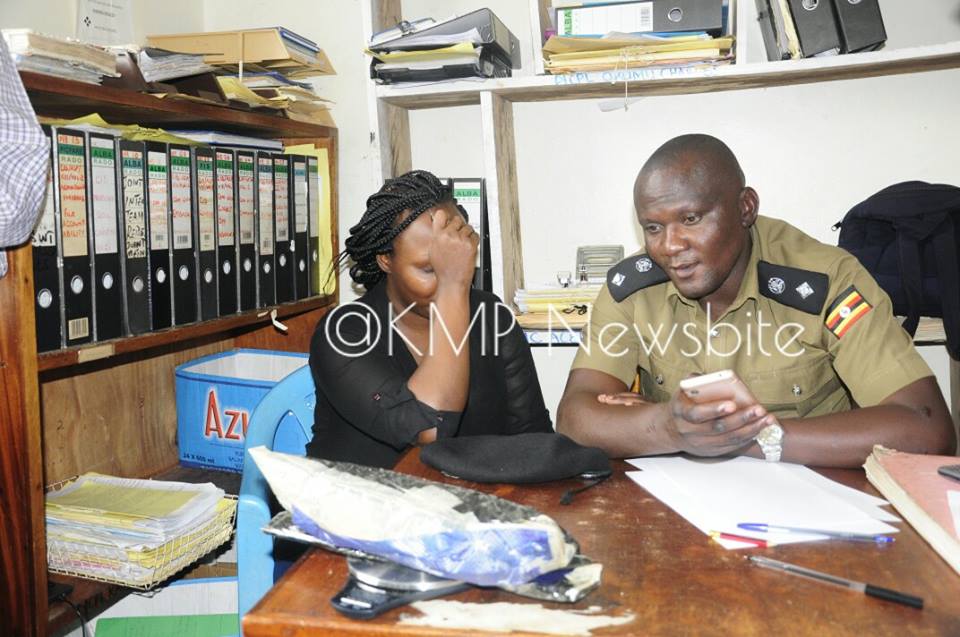 Aviation police over the weekend arrested Rwendese woman attempting to smuggle cocaine worth 397 million out of the country through Entebbe Airport.
The suspect identified as Beatrice Isaro, a nurse from Rwanda was detected by the new technology equipments installed at the airport and was found with drugs concealed in a suitcase.
"Police recently procured machines with high technology intelligence which can never miss any slight illegal slip-in and that's why we were able to arrest Isaro who tried to smuggle narcotic drugs out of the country", the CIID Spokesperson SP. Vincent Ssekate said.
The aviation officers on arrest searched the luggage and found shoes, tea leaves, a towel and cocaine that was parked in papers and wrapped in a cloth.
Isaro was found with a Rwandan passport number EC 298229 and 1.59 kgs of cocaine that was being transported to Bamako, Mali.
Police arrested her and her counterpart Haruna Koli that was following her up. It is believe that Koli was part of the smuggling deal.
Isaro is the second female to be arrested smuggling cocaine through Entebbe Airport in the last one month. Allen Nankanja was recently arrested trying to smuggle cocaine from Brazil into Uganda through her knickers.
Isaro a born of Lwebitakuli told Police that the suitcase was given to her by her friend called Issa who she met earlier at Pioneer Mall and he asked her to deliver it to his brother in Mali
When asked about the reason for travelling to Mali, Isaro said a friend called Mitchel requested for her help in buying merchandise and reselling it in Kigali.
Isaro was charged with Smuggling Narcotic Drugs CRB 333/17 and is currently detained at Entebbe Airport Police cells pending court.
Additional Reporting: Kampala Metropolitan Police
Comments
comments