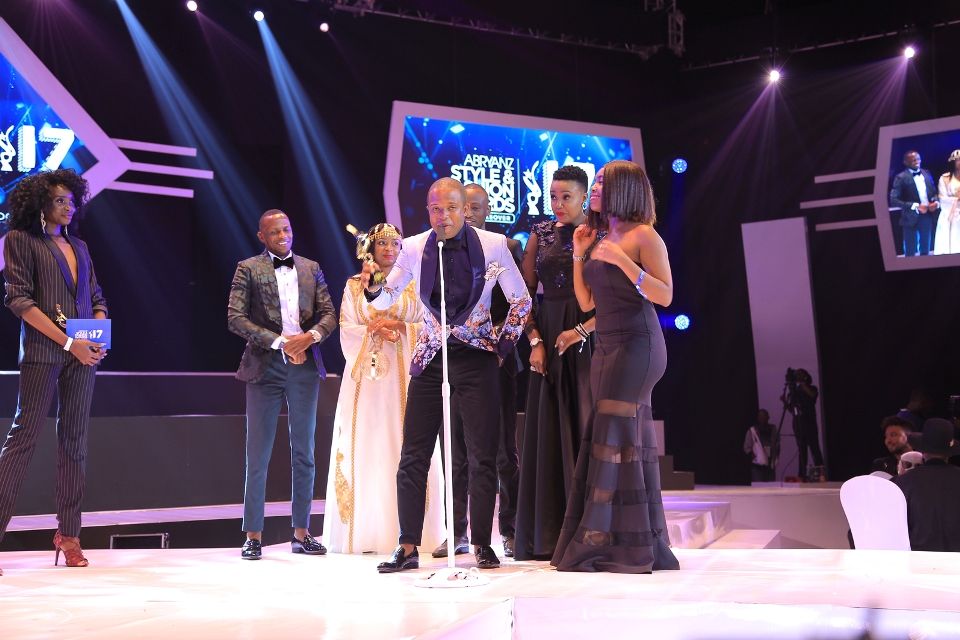 The 2017 Aryanz Style and Fashion Awards (ASFAs) happened at the Kampala Serena Hotel on Friday evening.
The awards powered by Ciroc saw fashionistas and celebrities strutting their stuff on the red carpet, but at the end of the day, it was all about recognizing the most stylish of all.
The winners in the different categories were announced and handed their accolades at the event.
Here is the full list of winners.
Fashion Designer Of The Year (Uganda)
RasKasozi
Fashion Designer Of The Year (Africa)
SheriaNgowi (Tanzania)
Female Model Of The Year (Africa)
ShanelleNyasiase (Kenya)
Female Model Of The Year (Uganda)
AnyolaAnyonAsola
Male Model Of The Year (Uganda)
Paul Bradley
Male Model Of The Year ( Africa)
PabzNasius (South Africa)
Makeup Artist Of The Year (Uganda)
Mona Faces
Makeup Artist Of The Year (Africa)
Marco Louis (South Africa)
Hairstylist Of The Year (Uganda)
Nambuusi Maureen
Hairstylist Of The Year (Africa)
Saul Juma (Kenya)
Fashion Photographer Of The Year (Uganda)
Oscar Ntege
Fashion Photographer Of The Year (Africa)
Rezebonna (South Africa)
Stylist Of The Year (Uganda)
Tinah Brad
Stylist Of The Year (Africa)
Swanky Jerry (Nigeria)
Fashion Blogger/ Writer Of The Year (Uganda)
Satisfashion UG
Fashion Blogger/Writer Of The Year (Africa)
Silvia Njoki (Kenya)
Most Stylish/Dressed Female Celebrity (Uganda)
Judith Heard
Most Stylish/Dressed Female Celebrity (Africa)
Nana Akua Addo (Ghana)
Most Stylish/Dressed Male Celebrity (Uganda)
Aleecool
Most Stylish/Dressed Male Celebrity (Africa)
Idris Sultan (Tanzania)
Most Stylish Male Artiste (Uganda)
Bebe Cool
Most Stylish Male Artiste (Africa)
Sauti Sol (Kenya)
Most Stylish Female Artiste (Uganda)
Sheebah
Most Stylish Female Artiste (Africa)
Tiwa Savage (Nigeria)
Best Styled/Fashionable Music Video Of The Year (Uganda)
Jubilation- Eddy Kenzo
Best Styled/ Fashionable Music Video Of The Year (Africa)
Love portion –Mafikizolo
Best Dressed Female Media Personality (Uganda)
Bettinah Tianah
Best Dressed Female Media Personality (Africa)
Anita Nderu (Kenya)
Best Dressed Male Media Personality (Africa)
Jamal Gaddafi (Kenya)
Best Dressed Male Media Personality (Uganda)
Denzel Mwiyeretsi
Male Fashionista Of The Year (Uganda)
Abduz Spot
Male Fashionista Of The Year (Africa)
Eddie Kirindo (Kenya)
Female Fashionista Of The Year(Uganda)
RashidahMwiza
Female Fashionista Of The Year (Africa)
Stefani Roma (Kenya)
HONORARY:
Style and Fashion Icon Award
Mai Atafo (Nigeria)
Comments
comments