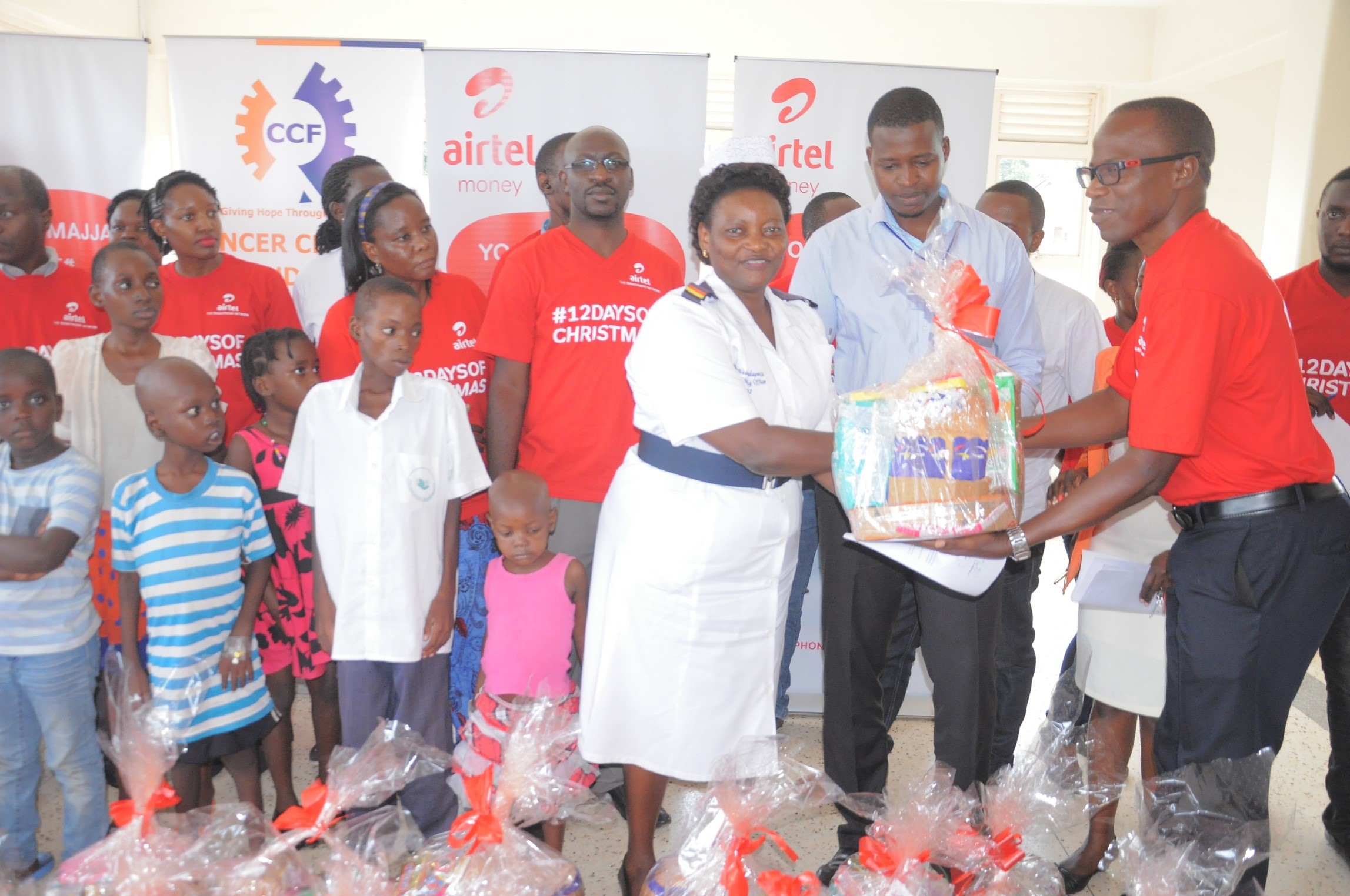 Continuing with their '12 Days of Christmas' initiative, Airtel Uganda staff members visited Mulago Cancer ward and Buswebe Primary School in an effort to spread the Christmas cheer and bring happiness to less fortunate Ugandans during this festive season.
During the visit to the Mulago children's ward, the team handed over Christmas package hampers filled with Bushera/Soya porridge, Toys (cars, dolls & watches), Pampers, bathing soap, Washing soap, Vaseline, dental care items and juice to the children and their care takers. The staff members then proceeded to the out-patients section to also visit the children who had come to get medication and return home.
At Buswebe Primary School, the staff members donated towards the construction of 3 Pit Latrines to serve the school population's sanitation needs and handed out sanitary pads to the girls to enable them focus on their education with minimum destruction from their menstrual experience.
2017 marks the third consecutive year that the telecommunications company has embarked on this initiative that aims to share the joy of Christmas with individuals, families, organizations and communities.
As part of this year's initiative, staff members visited the Children's Cancer Ward Mulago, SOTEDA Diabetics Organization in Gulu, Kankobe Children's Center in Masaka, Mugalula Community in Wakiso, Boda Boda Initiative in Kamuli, Busebewe Primary School in Luwero, Prince of Peace Nursery and Primary in Kobwin, Kyamulinga Public School in Mityana, Ibanda Babies Home and Special Children Special People in Ggaba.
Comments
comments