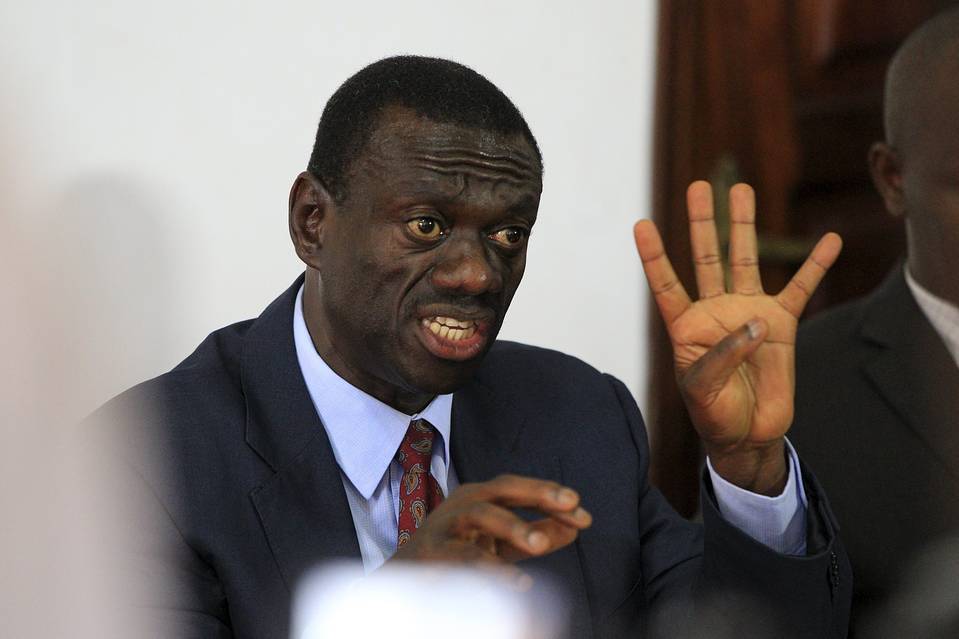 By Kizza Besigye
Fellow Ugandans, we have concluded 2017; a year marked by a handful of successes but also monumental failure by the Museveni/NRM regime.
It has been largely a year of belief and uncertainty; of depressing and frightening moments, but as a people of great optimism, we have prevailed all through moments of sadness and pain, and relished our moments of joy, jubilation and rare achievements.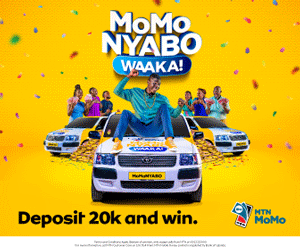 The participation of Uganda Cranes at the Africa Cup of Nations after 39yrs was a joyous moment. Together, we celebrated their successes during qualification and cheered the boys in Gabon.
The She Cranes won the 2017 Africa Netball championship following their 2015 World Cup success in Australia.
However, 2017, witnenessed low moments and huge embarrassments.
The low moments came with the Doctors strike and the continued mismanagement of the health system by the Museveni regime. The doctors strike was a result of years of ignoring their pleas for better pay and good working conditions.
The state of our healthcare system is appalling: underfunding to the sector, critical shortage of health workers, low pay, severe shortage of tools and equipment for effective diagnostic and treatment, shortage of drugs, lack of quality laboratory services and brain drain.
The biggest casualty of the bad healthcare system is primary and maternal healthcare. This has contributed to high infant and maternal mortality rates in Uganda.
We have a duty to protect our expectant mothers and ensure the children they give birth to grow to become responsible citizens.
Teachers, Lecturers, Prosecutors , Judges and Magistrates, Local Government leaders went on strike or threatened to strike over poor pay.
I also recognize that members of our security forces (Prisons, Police and UPDF) are among the least paid public servants in Uganda. Our public servants deserve better.
The road carnage reached its peak in 2017. Several accidents occurred on major roads- especially Masaka road- claiming many lives.
While Police blamed the accidents on reckless driving, they ignored mention of the standards of our roads. Although the Ministry of Works has a department for Construction Standards and Quality Assurance, the roads constructed under the Museveni regime do not match with increasing traffic and so cannot guarantee safety of travelers. They pose a great risk to effective road transport, yet, by far, this is the most common and affordable form of transport in Uganda.
Many of our children dropped out of school or failed to sit for their promotional end of year exams because their parents could not raise the required fees and many still lack basic human necessities like food, clean water, clothing and shelter.
The allegations of corruption against Sam Kuteesa, which was reportedly planned and executed on US soil while he served as President of the United Nations General Assembly brought shame onto our country. Soliciting for, and accepting a 1.8bn bribe to help a Chinese firm secure business privileges in Uganda contravenes official code of conduct for any nations top diplomat. Kuteesa and Mr. Museveni, who received gifts from the Chinese business dealers all brought shame to our country.
2017 was also a year where many citizens were murdered in cold blood leaving behind many orphans, widows and a timid society.
But the heartless murder of AIGP Andrew Felix Kaweesi had the greatest chilling effect: as the 2nd most powerful officer in the Police hierarchy, the target and manner of execution was terrifying.
Interestingly, most of the murders happened in Kampala Metropolitan where the greatest percentage of the regime's security and intelligence apparatus is concentrated.
The failure to protect citizens, at best exposes the inherent weaknesses of the national security system, and worst shows the system itself is infiltrated by rogues and criminals with capacity to cause havoc.
Of course, the year 2017 started against background of horrific, state-inspired violence and gruesome massacre of people of Rwenzururu Kingdom.
The effects of the two day joint UPDF and Police assault against Rwenzururu Kingdom loyalists will remain another deep sore on our country.
Besides crippling the Kingdom, exiling and placing Omusinga Charles Wesley Mumbere under house arrest in Kampala, over 100 men (and an unknown number of children), mostly his loyal subjects were murdered in cold blood.
We are pursuing an Independent and impartial inquest conducted by persons and organizations with international expertise, so that in the end those responsible for the massacre are held accountable.
The men who were charged with murder, terrorism and treason seen with wounds inflicted onto them by the attackers are victims not perpetrators of the massacre.
Justice for the victims of the Kasese tragedy, like those of other violent conflicts in our country, will come through establishment of truth-telling, justice and reconciliation process.
During the year 2017, more than 3 million Ugandans were directly hit by hunger and nearly 10million experienced food shortage. This huge national crisis was a result of decades of poor planning, relentless destruction of the environment and perpetual under-funding to the Agriculture sector.
As People's Government, with limited resources, we mobilized some food supplies for the affected people of Isingiro and Katakwi while people of Apaa in Amuru received both food supplies and some household items because they were starving and displaced.
With December harvests in most parts of Uganda, there is likely to be some relief but the problem will persist.
Uganda does not have national storage facilities to act as food reserves. National reserves would help to stabilize food prices during periods of shortage.
My prediction is that we shall, continue to experience food crises unless we make deliberate plans at the earliest moment to establish the reserves.
Besides high food prices, 2018 will see higher prices for virtually all commodities and utilities. Fuel prices will likely go up, electricity tariffs will go up, water bills have already been increased and generally the cost of living will be unbearably higher for ordinary citizens, yet majority have no jobs while the few with jobs will remain underpaid
The business community will bear the brunt of the regime's overtaxation policy to raise enough resources largely to rent and finance it's expanded patronage network. Living standards and people's incomes will continue to decline.
The UBOS report that indicated an increase in overall poverty levels from 19% to 27% should be a matter of greater concern in 2018.
The economy will continue to struggle as a result of slower growth- dismally slower than 2017.
The economic volatility arises out of years of mismanagement and weak Foreign Direct Investment (FDI) inflows.
The collapse of Crane Bank in 2017, months before the regulator Bank of Uganda took over it's management, acclaimed as one of the top four commercial banks in Uganda, should be a remainder that failure to conduct thorough supervision on the industry can have catastrophic consequences.
The Central Bank must reform and strengthen its supervisory mechanisms to ensure the banking sector is protected.
However It is not only the wellness of citizens that is a crisis but rather, the very existence and survival of the state.
Days before Christmas and end of year, the supremacy of our fragile constitutional order and the integrity of the constitution were destroyed.
317 MPs, working against strict instructions of 85% of Ugandans, motivated and inspired by greed on one hand and ignorance of implications of their actions, voted against the constitution they swore an oath to protect and defend.
We have a duty to carefully reflect on the actions of Members of Parliament, interrogate their political motivation, make appropriate plans to remedy their error and restore our constitution.
Where necessary, we shall have to put enduring safeguards that will make it impossible to alter it at the slightest call of a dictator.
As we get into the new year, let us show empathy to those in pain; share the least we have with the needy; extend love and compassion to everyone; forgive those who have wronged us and commit to be selfless in pursuit of our individual and national interests.
Let us seek a new life of purity and devotion, free from hatred, anger and selfishness.
Happy New Year!
Kizza Besigye
Comments
comments