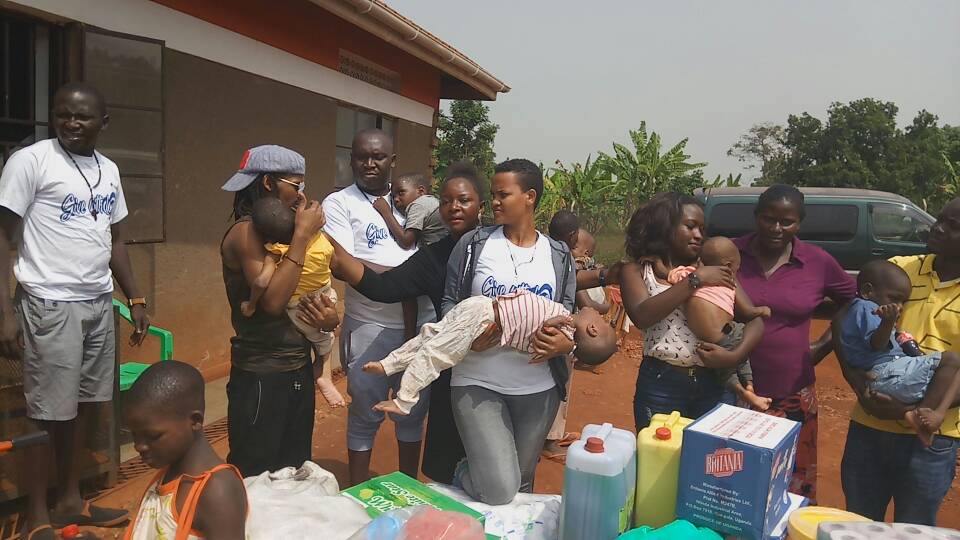 Comedian Patrick Idringi a.k.a Salvado has yet again given to the Home of Hope, a home for disabled children in Jinja.
Salvador in the company of friends and girlfriend Daphine Frankstock visited Home of Hope, a home for disabled children and donated domestic supplies including soap, rice, posho, sugar, toiletries; just to mention, and 1.5 million shillings. O
ne of his friends Tony Otoa from the Uganda Chamber of Mines and Petroleum also gave the home Shs. 300,0000.
This he did in fulfillment of a pledge he made during his one man show; Man from Ombokolo 2 (MFO2), held in October 2017 at Grand Imperial Hotel in Kampala.
During the preparations for his Singleton sponsored MFO2, Salvador pledged that a percentage off every ticket purchased would be given to support less privileged children.
During the show, Salvador announced that he'd already given 3 million to the Home of Hope and he pledged to give more after the show.
Before Christmas, Salvador also gave Angel's Centre for Children with special needs in Wakiso domestic supplies and 1.5 million to take them through the festive season. Angel's center similar to the Home of Hope, takes care of children with Celebral Pulse, down syndrome and many other physical and health challenges.
"The one thing that makes me truly happy is to see that I have touched a life positively. I think we should all join our hands to support children with special needs so we can help them live happier lives," said Salvador.
We have the photos: