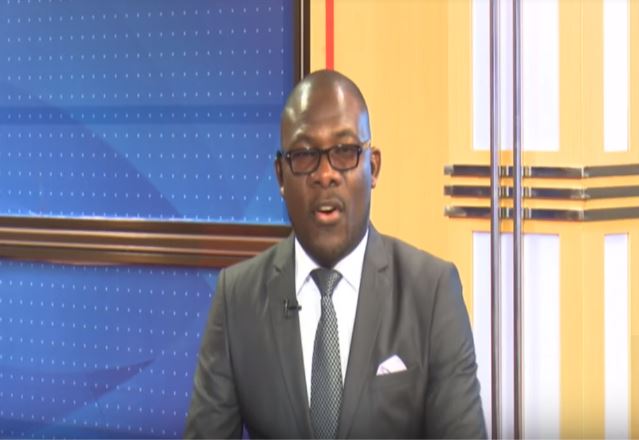 High Court in Jinja has issued an arrest warrant for former FDC candidate for the Bulamongi Constituency MP seat, Simon Muyanga Lutaaya after he failed to pay a court fine of Shs153 million.
Muyanga who is also a TV presenter and news anchor at NBS Television, filed an election petition contesting the the victory of NRM's Kenneth Lubogo but lost the cases both at Jinja High Court on August 19, 2016 and the Court of Appeal on November 22, 2017.
Jinja High Court deputy registrar Jesse Byaruhanga on Wednesday issued the arrest warrant for Muyanga after he failed to honour court summons, something the registrar describes as contempt of court. Summons and Subpoenas are compulsory to attend, with those failing to attend risking hefty fines.
Lubogo's lawyer Hassan Kamba told journalists at Jinja high Court that Muyanga was supposed to appear in Court on to explained why he failed to pay the court fines but he did not appear.
The arrest warrant indicates that Muyanga is supposed to be arrested, sent to Kirinya prison or Nalufenya Police Detention Centre and his property sold off to recover the money.
Muyanga while speaking to Daily Monitor said he is aware of the arrest warrant issued against him over court costs arising from election petition of High Court and Court of Appeal.
"I'm aware of that bill but I appealed the sum. I want it addressed and sorted out because it is too high. Unfortunately when the court convened today [Wednesday], the judge indicated that he has not seen the appeal yet it had been duly signed by Court and acknowledged receipt of our appeal," he said.
"I filed the appeal on Monday but the court deputy registrar has been out of office. He has been in workshops. He said he was going to meet us on Wednesday at 9am but he failed to keep time. He arrived when it was approaching midday yet my lawyer had another case to attend to before Justice Ouma Oguli but he went ahead to issue the arrest warrant," he added.
Muyanga is being represented by lawyers Medard Lubega Ssegona, Asuman Nyonyintono, John Matovu, Chrysostom Katumba and others.
Comments
comments