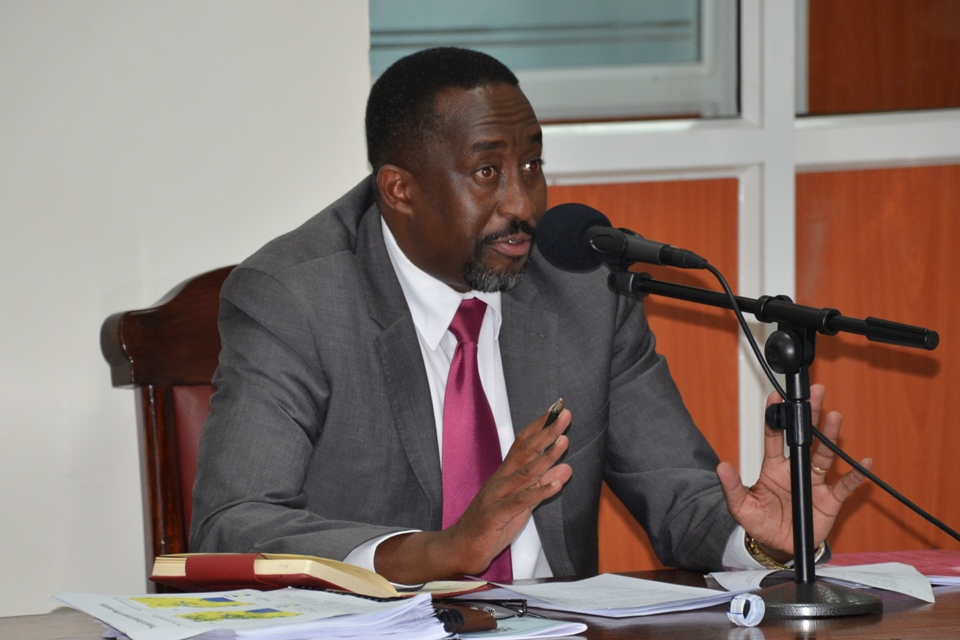 National Forestry Authority (NFA) Executive Director Michael Mugisa was on Monday afternoon arrested over alleged fraudulent allocation of Kajjansi Central Forest Reserve.
Mugisa who is also husband to Burahya MP Margaret Muhanga, was facing the Commission of Inquiry into land matters on Monday when its chairperson Justice Catherine Bamugemereire directed the Police to arrest him and record a statement on why he told lies regarding the transactions that led to the titling of Kajjansi Central Forest Reserve by Private Developers at the expense of private tree planters.
Mugisa had been asked to explain his alleged neglect of duty, corruption, connivance with fraudsters to deprive government of her property, causing financial loss and failure to exercise authority.
In his defence, he said "We (NFA) have never got any success despite the effort to have titles cancelled. We only succeeded in not allowing people to settle and we have running court cases".
He blamed the titling of Kajjansi forest land to frustration by other government agencies like the Ministry of Lands and authorities from Wakiso District.
In his statement, the NFA boss was also required to reveal all offenders against forests in Uganda and whether or not his staff were aware.
"You have a longer statement to make and my orderlies will take you. We would like you to make another statement to explain why you did not tell the truth because it is difficult to convince a reasonable person that a syndicated deal was done without your knowledge," Justice Bamugemereire told Mugisa Michael.
The commission would also order Mugisa, whose contract ends on January 31, to disclose his financial secrets and provide all his bank accounts.
Regarding the same, Justice Bamugemereire directed Ruth Kisakye, NFA's legal manager to record a statement regarding neglect of duty, obstruction of justice and her conduct towards concerns of forest destruction raised by whistle blowers and private tree planters.
Kisakye was also ordered to provide her financial transaction details by revealing her bank accounts to the Commission.
Mugisha Michael is now the second NFA official to be questions about the operations of Private developers in forest reserves without following the right procedures.
It is alleged that NFA board chairman, Gershom Onyango while serving as acting Executive Director in December 2011, issued a no objection to Logistic Real Estate and Developers Limited leading to unlawful acquisition of land titles.