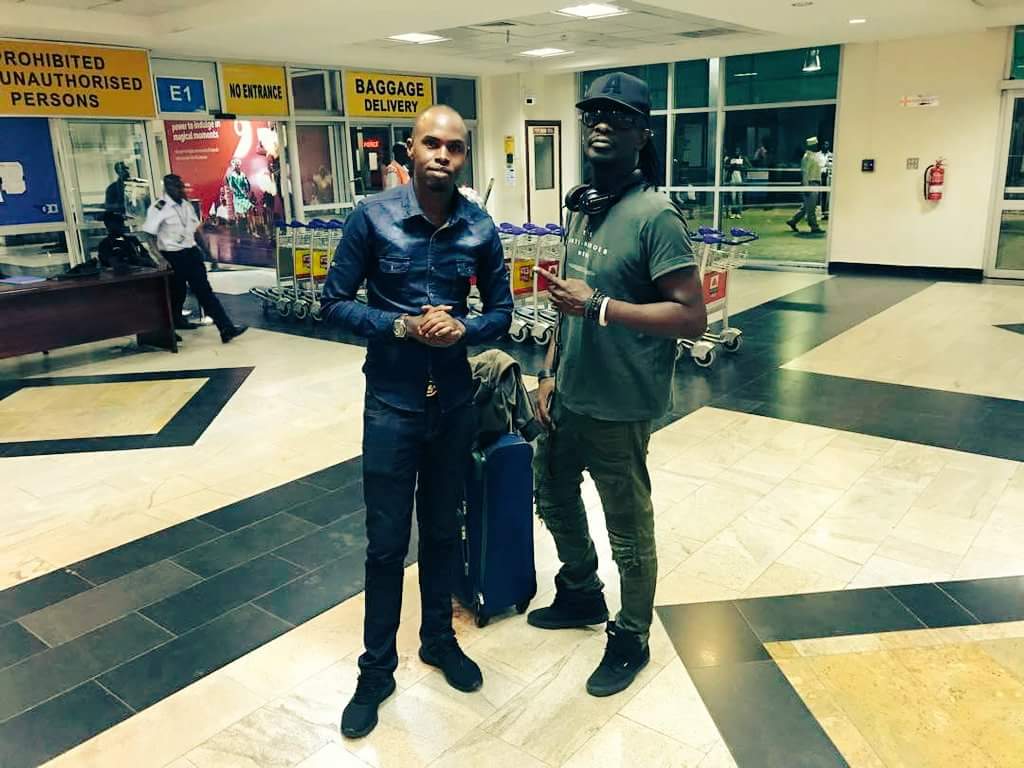 Kenya's Nameless Promises Energetic Performance at Comedy Store
Kenyan pop singer, Nameless has promised his fans nothing but an energetic and intense music performance with a fair blend of his classical hits ahead of Thursday's Comedy Store show.
Nameless arrived in Uganda on Wednesday morning and he is slated to headline the Comedy Store opening show for 2018 at UMA Hall in Lugogo.
The show, one of its kind will feature all the best names in Uganda's comedy industry, among them MC Mariachi, Amooti, Madrat & Chiko, Snake & Zoro, The Talkers, Senga Justine Nantume, Tamale Mirundi among others.
"My Ugandan fans should always expect energy, fun, intensity, surprise and good mix of classic music in my performance," the singer said with just hours to the highly anticipated show.
"I will also drop my new track Voloyoom for the first time in East African".
Nameless who became a household name in Uganda for his 2006 hit 'Sinzia' last
performed in the country two years ago. He says he has seriously missed his Uganda fans and he is happy to be here to give them a taste of his new music.
He becomes the very first musician beyond Uganda to headline on Comedy Store as the show continues to position itself as a regional platform.
"I am very honored to be the first East African artist to be on the Comedy Store show.
I am big fan of the show and it is also a great platform to connect with my fans. Don't
miss this one," Nameless says.
Regarding music projects while in Uganda, Nameles says; "I am meeting a few
artistes during my stay to plan on some collaborations. I can't name them right now. But the combinations will be fire".
To him, Kampala is a second home. His previous hit song 'Butterfly' which surprisingly featured fluent Luganda lines was successful.
"Alex Muhangi challenged me to do a Luganda song in 2014. It was received very well in Kenya and i will be happy to perform it here as well."
Comments
comments