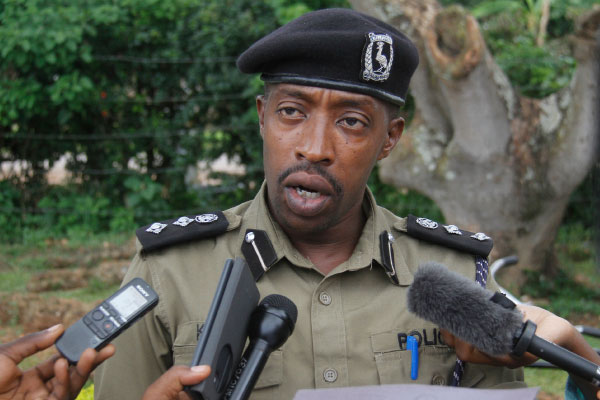 Police Flying Squad has kicked off investigations to find the armed criminals that gunned down two police officers at Kawempe police Division in kampakla on Thursday night.
According to Police spokesperson Emillian Kayima, the incident happened at around 8:00PM.
"Armed criminals that are yet to be apprehended trailed, shot dead two of our police officers from Kawempe Police Station Division, killing them instantly and two of their guns taken by criminals," Kwayima said on a statement.
The fallen officers are; NO 53118 PC Habiyaremye Vincent and NO 60403 PC Otim Ambrose..
Kayima revealed that the bodies of the deceased have been taken to Mulago Hospital for postmortem.
"The police have embarked on hunting for these criminals with the view of bringing them to justice," he said.