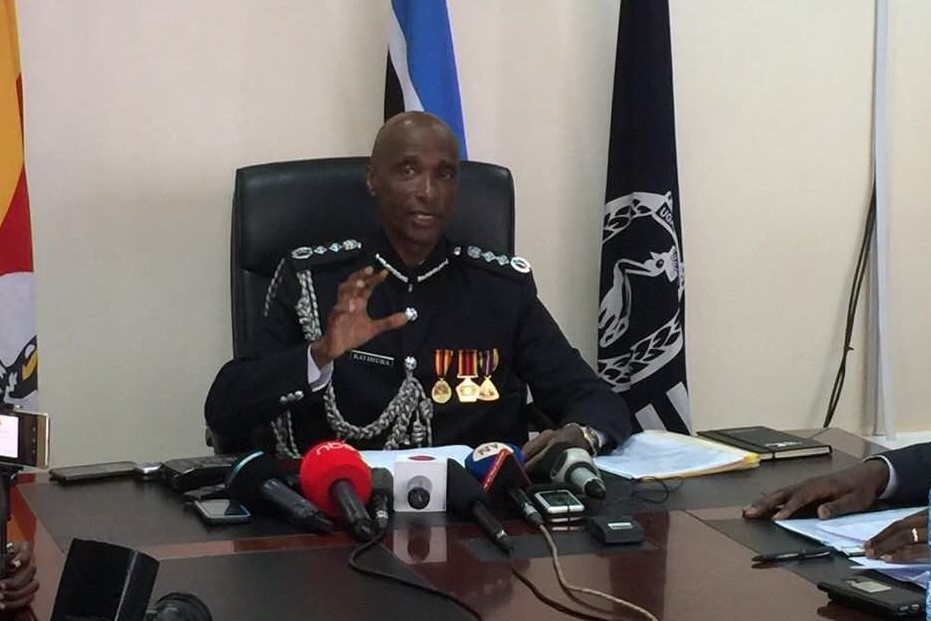 Police Chief Gen Kale Kayihura has come out to explain what killed foreigners in city hotels recently.
The deceased include Alex Sebastian, 41, a Swedish national who died at Sheraton Hotel on February 6;Tersvouri Toomajuha Petteri, 42 from Finland who died at Pearl of Africa Hotel on February 8, and American national Montie Watson, 61 who was found dead at Bwana Tembo Safari Camp Lodge in Nwoya district on Saturday.
Kayihura was speaking at an urgent Police Press Briefing at Naguru Police Headquarters on Tuesday, when revealed Alex Nordlarndar Sebastien Andreas and Terasvouri Tuomas Juha Petteri had drug toxicities in their bodies while Ritah Sharlotte's postmortem hasn't been done because the body is being taken to Mulago Hospital for postmortem.
The IGP noted that the deaths are connected even though they seem identical.
He further revealed that the Finnish national Tersvouri Toomajuha Petteri, who diead at Pearl of Africa Hotel, came to Uganda on a forged invitation by Director-General of the Internal Security Organization ISO, Retired Colonel Frank Kaka Bagyenda.
"It is alleged that Petteri, 42 came to Uganda on the invitation of the ISO boss Col Frank Bagyenda. However, we have discovered that the letter of invitation they had was a forgery," Kayihura said.
The Police boss also told journalists that some arrests have been made regarding the deaths.
"We have made some arrests and we are still in the early stages of interrogating them. This is tragic and we shouldn't read a lot through it. We should focus on the drugs and how the deceased got them," the IGP said.
Some of the those arrested include Petteri's girlfriend and driver who are believed to have supplied him with drugs, and a lady identified Fatuma Kabagambe who is said to be a drug dealer.
"The other suspects are still with ISO, we haven't had much information from them but we are working together to get to the bottom of this case," the IGP said.
Kayihura also noted that although they are waiting for postmortem results, the death of Montie Watson did not seem connected to drugs.
Speaking at the press conference, doctors from the Government Analytical Lab led by Dr Kepher Kuchana Kateu, confirmed that the foreigners who died at Pearl of Africa and Sheraton Hotels, lost their lived due to drug overdose.
Kuchana said they found significant amounts of cocaine, morphine, opioids and elements of pesticides like Diazinon after running tests on stomach contents, blood, urine and liver of Alex Sebastian, who died at Sheraton on February 6.
"We also found sedatives which could make you drowsy or send you into comma if overdosed," Kuchana said.
He added that the same drugs were found in the body of Petteri who was found dead, at Pearl of Africa Hotel.