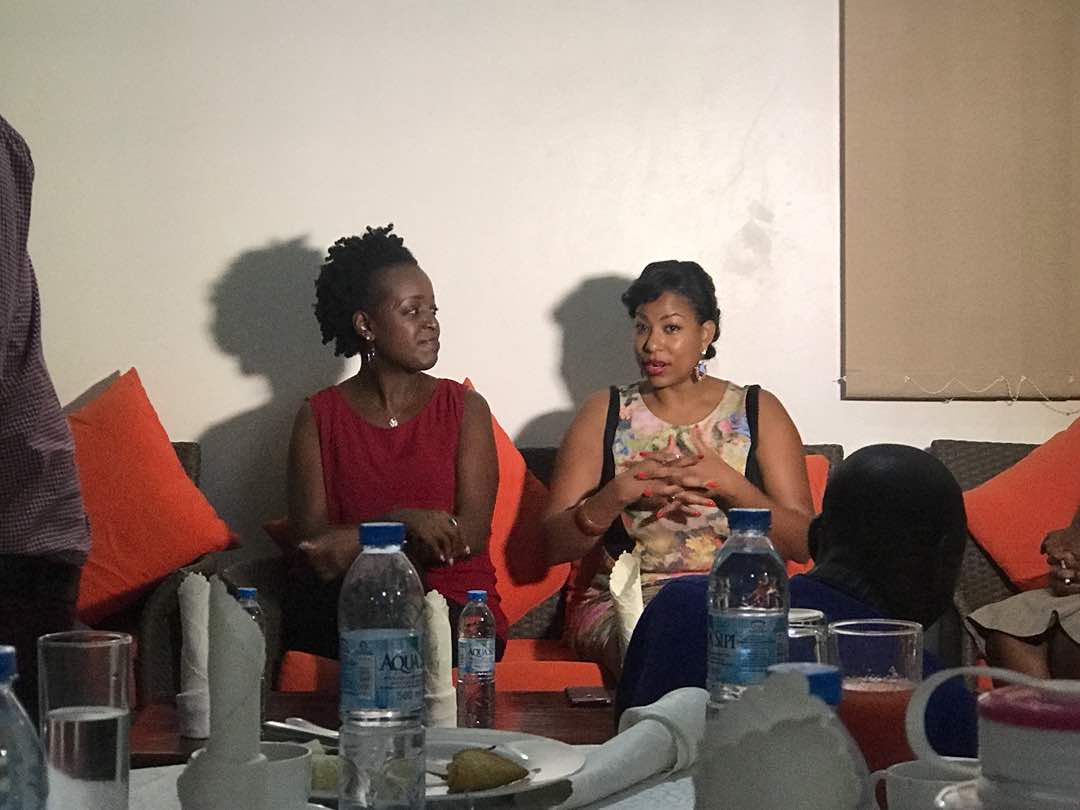 Ahead of women's day, women under their responsible drinking Red Card initiative, has rolled out a responsible drinking campaign spearheaded by women and aimed at reducing drunk-driving traffic fatalities and general alcohol abuse in society by people who do not choose to enjoy alcohol responsibly. This can be a catalyst for other nations and countries who are also facing issues such as this, as it still happens regularly with drivers retaining a local dui attorney to help them plead their case in court.
The campaign, Dubbed "Girls against Drunk Driving." seeks to leverage the proverbial "soft power" or "feminine strength" that women wield over men to encourage them to adopt responsible behavior when consuming alcohol so as not to over drink or when they have had one too many, to choose an alternate means of transport, say a cab instead of getting behind the wheel and risking death. It is important that everyone is involved in making this a reality, that includes bar staff who are serving these alcoholic drinks. In Australia, people who work in bars are required to have a rsa certificate melbourne so they are serving alcohol responsibly and safely as well as ensuring they do not go over the limit. This may not be here right now, but it could be implemented down the line. Hopefully, this campaign will yield positive results.
Speaking during the launch of the campaign at The Lawns, Kololo, Kiyemba said, "We have decided to use women to lead this campaign as they are mostly affected by drunk driving incidences. This month as we celebrate women, we are asking them to come out and strongly have their voices heard on the issue of Drunk Driving. As victims, we women need to make it our responsibility to ensure that our husbands, spouses, boyfriends, friends, brothers, sons etc, do not fall victim to drunk Driving."
"We need to penalise these people more – whether it's through increasing the sr22 insurance cost or mandating it further."
At the launch, UBL announced three female ambassadors; Crystal Newman, Siima Sabiti and Flavia Tumusiime that will champion this campaign.
"We have had an opportunity to engage with each of our ambassadors personally and are confident we picked the right ones. Flavia doubles as a Designated Driver for her friends on many occasions, and both Siima and Crystal have personal Drunk driving incidents that they will be sharing down the line, that we believe will resonate with many people out there." Said Charity of the decision to work with these ambassadors.
These campaigns may be beneficial in terms of having an impact on society. However, because it might permanently ruin someone's life and career, the accused may require the services of a Criminal Defense Lawyer Fort Worth who can represent them in plea negotiations or prepare them for trial and ensure they are fully supported every step of the way. A DWI charge can have a significant impact on their life. Under certain conditions, they might face steep fines or even jail time. All of this might not even serve the purpose of making them realize their fault. If the person is an alcoholic, he should probably be in a rehab center rather than jail. And, if it was a one-time occurrence, he should be educated on the concept of responsible drinking.
According to a research by Research World International Limited Red Card campaigns have achieved tremendous success in changing people's attitudes and raised awareness on Responsible Drinking. 81% of people aware about the Red Card campaign confirmed that the campaign messaging has brought about a positive change in their social behavior with regard to alcohol consumption.
With this campaign, we call upon the millions of wives, girlfriends, mothers, grandmothers, fiancés, work mates out there to join us and fight against drunk driving and other dangers of alcohol abuse.