President Yoweri Museveni has lauded cattle farmers in Ankole region for abandoning nomadic farming and adopting modern methods which he said are key to improving livestock productivity in the country.
"I thank the people of Nkore and the greater cattle corridor for heeding my teaching against nomadism. And now it's time to move this on to rotational grazing and de-stocking in some cases where the animals are much more than the available land," said Museveni.
"For example a fresian cow which does not produce up to 40litres of milk per day is a burden to its owner," he added.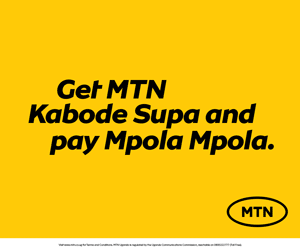 The president make the comment on Sunday while speaking to a congregation during an Easter prayers at Nshwerenkye Church of Uganda.
He called upon congregants to invest more energies into socio-economic projects saying it will be good for the generations to come.
"I am a firm believer of the need for mankind to establish dominion over the earth, and to do that, we must be prepared to constantly adopt appropriate changes while maintaining our peculiar cultural heritage."
On the issue of ticks, Museveni said the government is handling it, calling for maximum compliance of farmers on the same "because we found that ticks had built resistance to the drugs because of being misused."
He advised the farmers to move away from physical division of property among children/family members to shareholding in a unified business entity where each one plays a role.
The service was also attended by First Lady and Minister of Education and Sports, Hon. Janet Kataaha Museveni.
Comments
comments