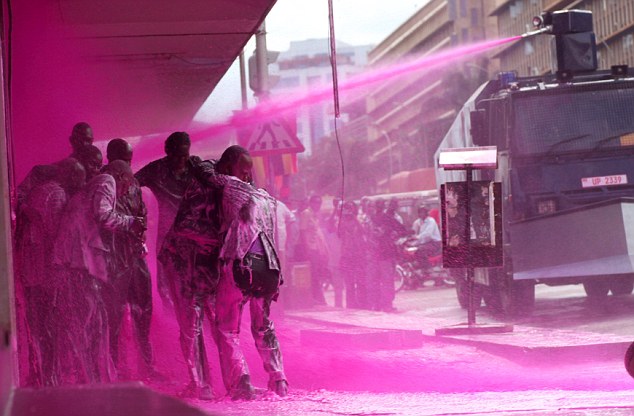 The drama between Uganda Police Force and opposition Forum for Democratic Change (FDC) in Mbarara District is not about to be over.
Reports from the South Western District indicate that law enforcement officers have blocked yet another gathering by the FDC which was taking place at Nyeihanga Parish, Ndeija Subcounty in Mbarara.

Earlier, FDC members had gathered at Bugamba Subcounty, Rwampara County to welcome former MP Kyamadidi into the opposition party but the crowds were dispersed after police fired tear gas and live bullets.
The frustrated crowds would later be joined by former party presidential flag bearer Dr. Kizza Besigye, Kawempe South MP Mubarak Munyagwa among other FDC stalwarts before moving to Nyeihanga.
By publication time, engrieved FDC supporters had taken to the streets to protest actions of the police as they looked for another venue amid tear gas.
We'll keep you posted.
Comments
comments