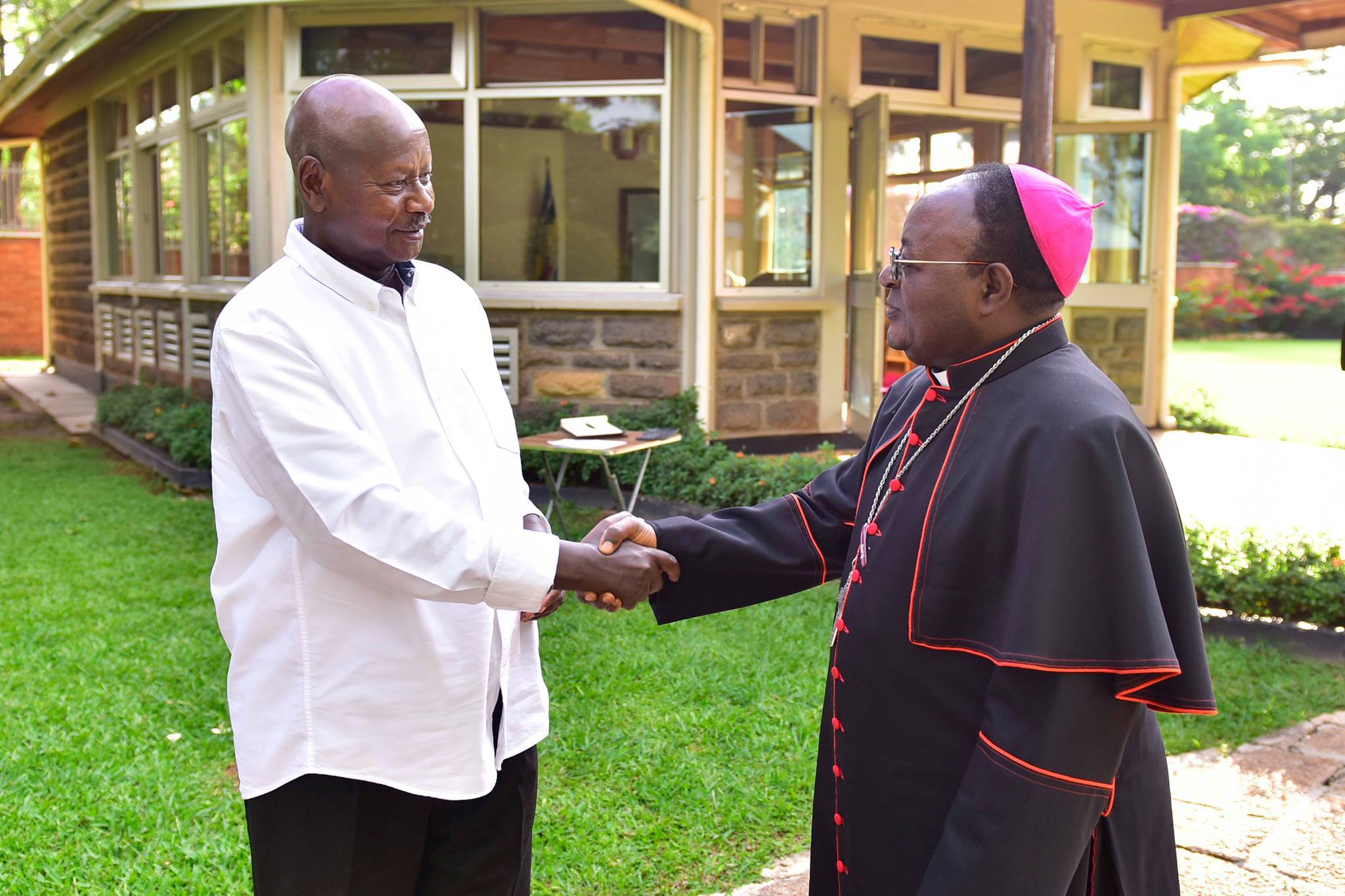 President Yoweri Museveni on Sunday evening met with Catholic Archbishop of Kampala Archdiocese Dr Cyprian Kizito Lwanga at Nakasero State Lodge in Kampala.
The meeting comes after Archbishop Lwanga's recent claims that government has planted priests to spy on him.
"I was told that Government has recruited spies within the church and they have been given a lot of money- I was told that the spies have reported back that I want to overthrow Government," the Archbishop said on Easter Sunday.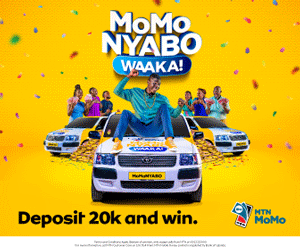 "But I have one message for you Mr President, those people are your enemies …You people in ISO, CMI, Police, stop telling the president lies, Mr President your mind is being poisoned and you are acting on that," he added.
Last week while opening a two-day retreat of the Inter-religious Council of Uganda (IRCU) in Entebbe, Archbishop Lwanga revealed he had received more threats from anonymous callers.
"I got an anonymous call nothing showed on the screen of my phone," revealed Lwanga.
"The caller told me that some of your religious leaders of all faiths, both Christians and Muslims, are working for government and have been recruited. So I told him I was not aware. Then he told me, 'Be careful, you might be the next Janan Luwum'. And I told him if God is calling me that way, fine."
Lwanga also revealed that a letter to threaten him had been dropped in his compound on Easter Sunday.
"So, the following day when the guards came and gave it to me, I opened it and found a list of all those who have been recruited to work for ISO, ESO, CMI and others organs and these included Catholic priests, Anglican priests and Sheikhs,"narrated the man of God.
President Museveni spoke to Archbishop Lwanga on phone on Easter Monday and the two agreed to meet physically.
Details of their meeting at Nakasero State Lodge on Sunday have not been revealed but this website understands that investigations into the Archbishop's claims are underway.
Comments
comments