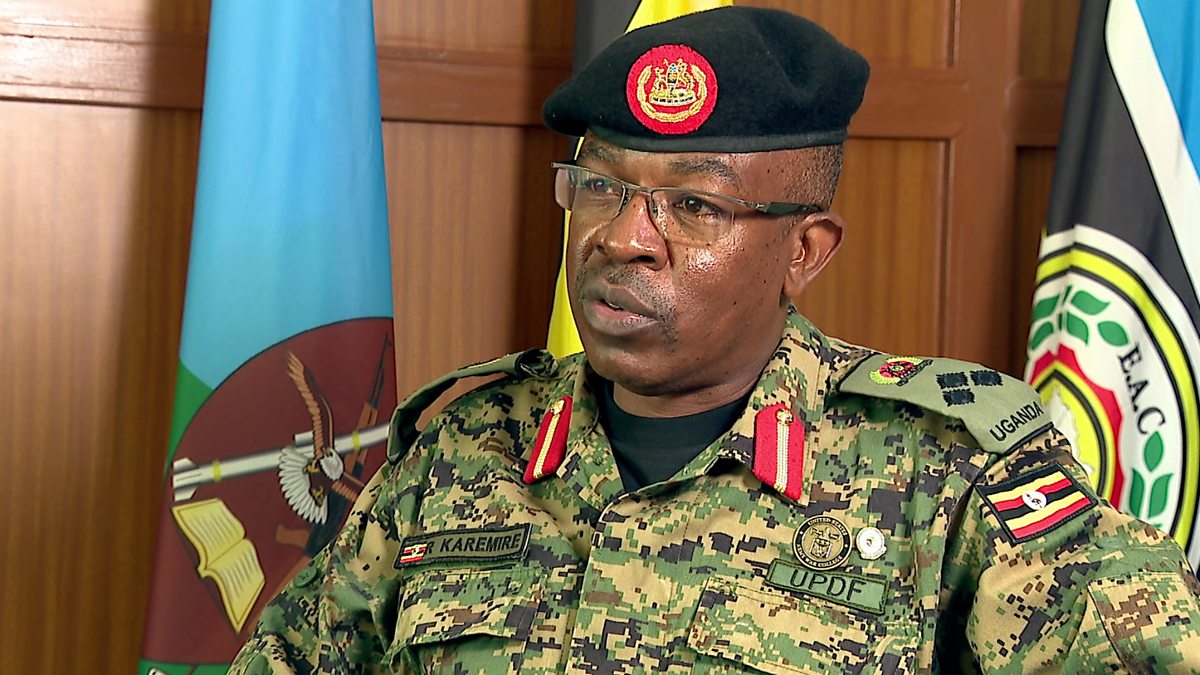 The Uganda People's Defence Force (UPDF) is among the many that are mourning the death of South Sudanese Chief of Defence Forces Gen. James Ajonga Mawut.
Gen. Ajonga died on Friday morning in Cairo Egypt where he was admitted due to kidney failure.
"UPDF joins SPLA comrades and the EAC Fraternity to mourn the untimely death of Gen James Ajongoo Mawut. We salute him for the selfless contribution he made as a freedom fighter," UPDF Spokesperson, Brig. Karemire said in a statement.
Gen. Ajonga was named S. Sudan CDF in May 2017, replacing Gen. Paul Malong Awan who was fired.
Uganda has praised him as a selfless man and a hero to South Sudan community.
"Sad to hear about the passing of General James Ajongo Mawut, CDF of SPLA. May Almighty God give comfort to his family and compatriots," said Gen. Muhoozi Keinerugaba, the former commander of UPDF Special Forces.
Comments
comments