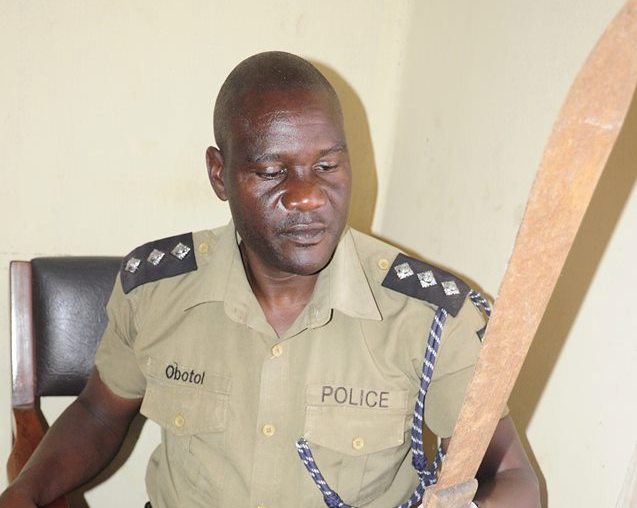 Police has today arrested John Atama, Dan Segawa, Herbert Ssali, Shaffik Walugembe and killed a one Joseph Ddumba in an operation carried out in Kawala, an outskirt of Kampala.
The suspects, together with their deceased colleague have for long been known for being apart of the notorious panga wielding gangs in Kampala.
Their arrest follows their 4.30am way laying of a one Fred Kamanyire in the same area who was robbed of his material possessions
Police says the suspects were armed with pangas, knives and a master key; tools they use in conducting their crimes.
The victim was ruched to Alpha Medical center for first aid, where he was referred to Mulago national hospital for further management.
Police has also recovered exhibits used in the attack and the suspects are currently detained at Kawala Police Station vide SD reference 06/30/04/2018 on charges of aggravated robbery.