Legendary musician Joseph Mayanja better known by his stage name Jose Chameleone has pushed his concert to a later date than he had earlier announced.
Earlier this week Chameleone announced that he would hold his 2018 music concert on November 30th at Lugogo cricket Oval in Kampala. Team No Sleep Singer would also announce that she would hold her concert at Lugogo Rugby Grounds on the same date, causing stir in the industry.
However Chameleone while performing at the Comedy Store show at UMA Exhibition Hall on Thursday, revealed that he had pushed his concert to a later date.
"Uganda has too many music lovers. So let Sheebah share some of my people at her concert, I will also share hers at mine," said Chameleone in the middle of his performance.
"So please tell the Sheebaholics and the beautiful honey to enjoy November 30th, I will do another day," he added.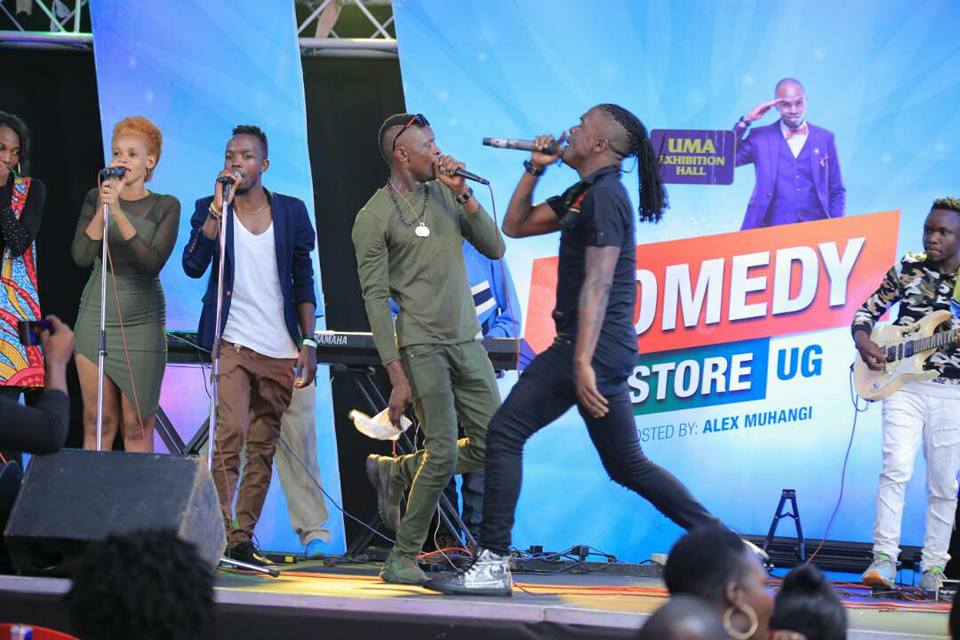 Well as some took Chameleone's move as a sign of cowardice arguing that his concert would have flopped because Sheebah has had much more hit songs in the past 3 years, many considered it a gesture of maturity from the legendary musician who has been in the industry for over 18 years.
It will be remembered that Chamaleone has a record of having the largest audience at his concert. The leone Island singer attracted an estimated 40,000 fans to his "Tubonge Live" concert at Lugogo Cricket Oval in 2014. His 2017 "Hit After Hit" Concert also attracted a mammoth crowd of revelers.
Chmeleone was also the first Ugandan artiste to hold concerts at Lugogo Cricket Oval, which is considered the biggest concert venue in Kampala.
Comments
comments