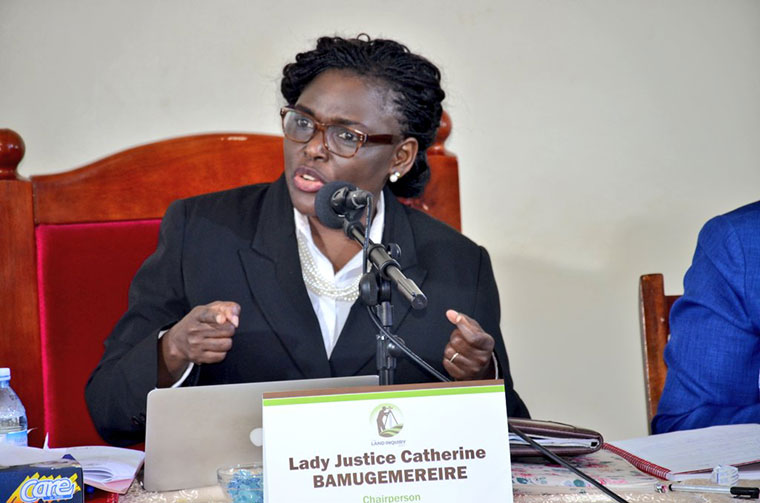 President Yoweri Museveni has extended the tenure of the Commission of Inquiry into Land Matters led by Justice Catherine Bamugemereire by 18 months.
The development was revealed by Justice Bamugemereire during Thursday's session.
This is the second time the commission's tenure is being extended after an addition of 6 months in November 2017.
The commission's lawyer Ebert Byenkya said the extension will help them finalize over 3000 complaints before the commission and make recommendations.
"We are to continue with the commission's activities which we were assigned, including holding public hearings, traversing the country to cover more geographical area before coming up with the final report," he said.
Appointed in 2016 to investigate the land law, processes of land acquisition, management and land registration, the commission has probed a number of land cases around the country and grilled several high profile individuals including government officials and businessment implicated in land grabbing and misuse of office.
The commission handed to President Museveni its first interim report on land issues in February this year.