For the 25th consecutive year, beverage giant Coca-Cola has sparked anticipation among young footballers across Uganda with the launch of COPA Coca-Cola – a youth football tournament that encourages teens to showcase their football skills and teaches them the values of team spirit, comradeship and respect through sports.
The launch event was graced by Mrs. Dinah Nyago, the chairperson of the ASSHU co-curricular committee, Mr. Bwire Raphael – the Chairman of the COPA Coca-Cola National Organising Committee, Mr. Ham Ahimbisibwe – the headteacher of Mbarara High School that will be hosting the finals and many more distinguished guests.
Over the past 25 years, COPA Coca-Cola has become Uganda's largest brand-supported grassroots football tournament with notable players such as Farouk Miya, Godfrey Walusimbi, Shaban Muhamad, Khalid Aucho and many others having gone through this tournament to make it to local and international clubs as well as to the Uganda National team. This tournament has cultivated values such as team spirit, friendship, constructive competition and mutual respect in thousands of players in over 2000 schools across the country.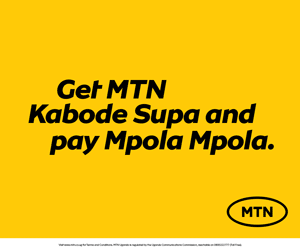 Speaking on the sidelines of the regional championship games that were held at Bishops S.S. Mukono, Coca-Cola Country Manager for Uganda Mrs. Flavia Mbabazi Nabaasa thanked the Ministry of Education and Sports, the National Council of Sports, the Association of Secondary School Headteachers of Uganda and all the partners for their co-operation over the years that has enabled this tournament to remain highly successful.
"Through this tournament, we have managed to groom thousands of talented young boys and have created a platform for those who are excellent at football to continue with it at a professional level," she noted, adding that Coca-Cola Uganda is committed to the continued nurturing of young talent through this tournament.
Mukono marked the first regional finals of the 2018 COPA Coca-Cola tournament. Other regional finals will be played at Mpigi, Wakiso and West Nile throughout April and all regional winners will converge in Mbarara for the national championship finals in May.
Last year, Jinja Secondary School closed the 2017 tournament in style when they defeated favourites Kitende S.S in a thrilling final that was played at Masaka Recreation Grounds. The tournament also saw St Julian's Abdullah Ssenyonga receive an accolade for top scorer with 17 goals while the tournament MVP was Pius Wani from Jinja S.S.
Comments
comments