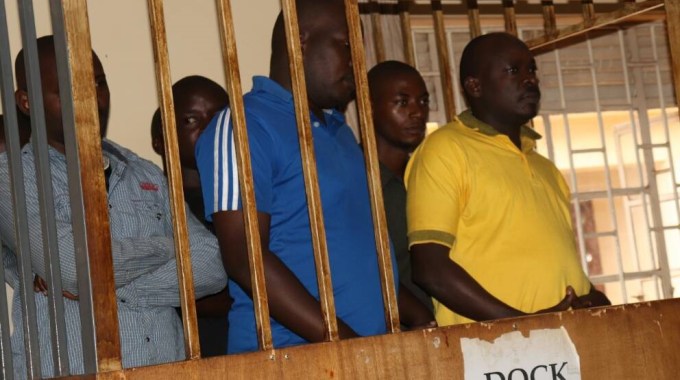 Boda Boda 2010 patron Abdullah Kitatta was on Monday denied  bail by the General Court Martial.
Kitatta and twelve others were in February this year charged with a number of offences related to unlawful possession of military hardware.
He had applied for bail through his lawyer Shaban Sanywa on several several grounds including being ill.
However in his ruling, General Court Martial chairman Lt. Gen. Andrew Gutti said the accused is facing serious charges which attract life imprisonment, pointing out that he may want to abscond once released on bail.
Court also found Kitatta's sureties not to be substantial, ruling that according to their profile, they couldn't command him to report to court if he was released on bail.
The accused wept in court, when the state presented a gold coated pistol as one of the exhibits he possessed when he was arrested.
UPDF Private Richard Kasaija attached to the Chieftaincy of Military Intelligence (CMI) testified that he arrested Kitatta at Vine Hotel at Wakaligga in Rubaga Division.
Private Kasaija attached told the court that Kitatta was found in possessionof a pistol with five bullets and military uniforms.
He further testified that his co-accused persons were found with an SMG rifle with 20 bullets, machetes, iron bars, military uniforms and sticks in their possession, which they intended to use to carry out a demonstration.
Court was adjourned until 12th June.
Comments
comments