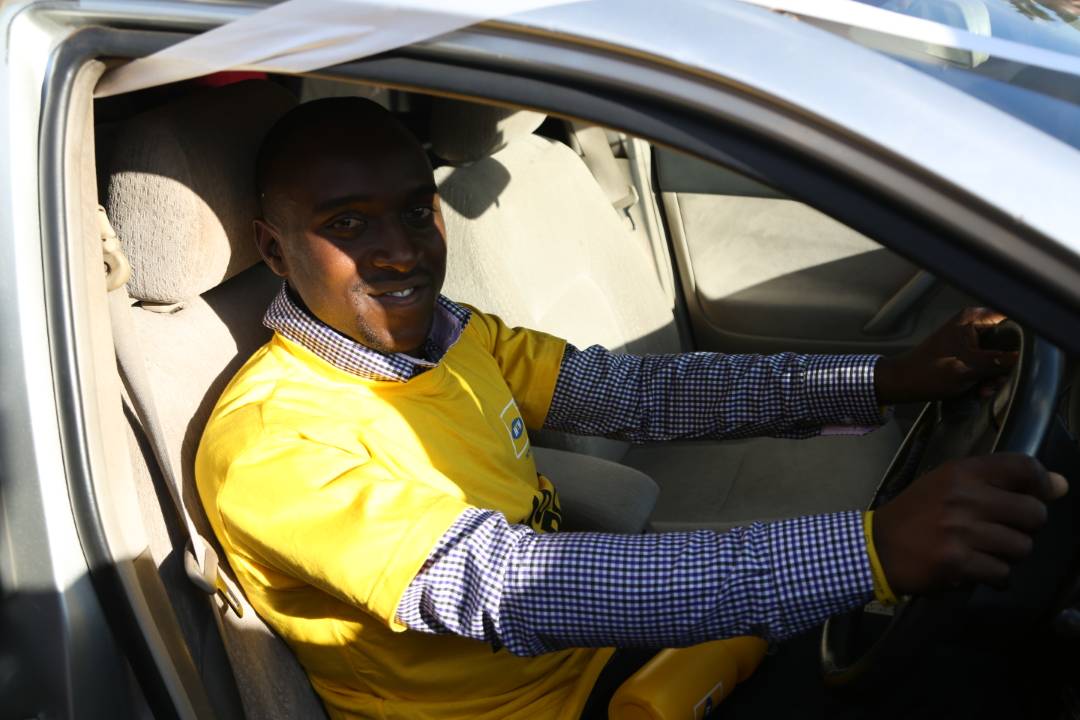 Three MTN Uganda customers were jubilant after receiving the first three cars of the MTN MoMo Nyabo promotion. Tom Mayanja from Kawempe, Dickens Muhereza from Ibanda and Bernadette Bavuga from Bweyogere all drove away in their Toyota Premios.
They used MTN Mobile Money to load airtime and data bundles. As scratch cards are expected to be phased out at the end of June 2018, MTN is encouraging customers to use Mobile Money or use an agent for Easy Load to load airtime.
There are 24 cars to be won – now only 21 left – with MTN giving away three cars every week, drawing numbers of all people that load airtime and bundles.
Mayanja Tom, an employee of NWSC was the first lucky winner, receiving his car from Wim Vanhelleputte, CEO MTN Uganda at the Kazo Playground in Kawempe. A jubilant Mayanja revealed that he had not anticipated winning the car.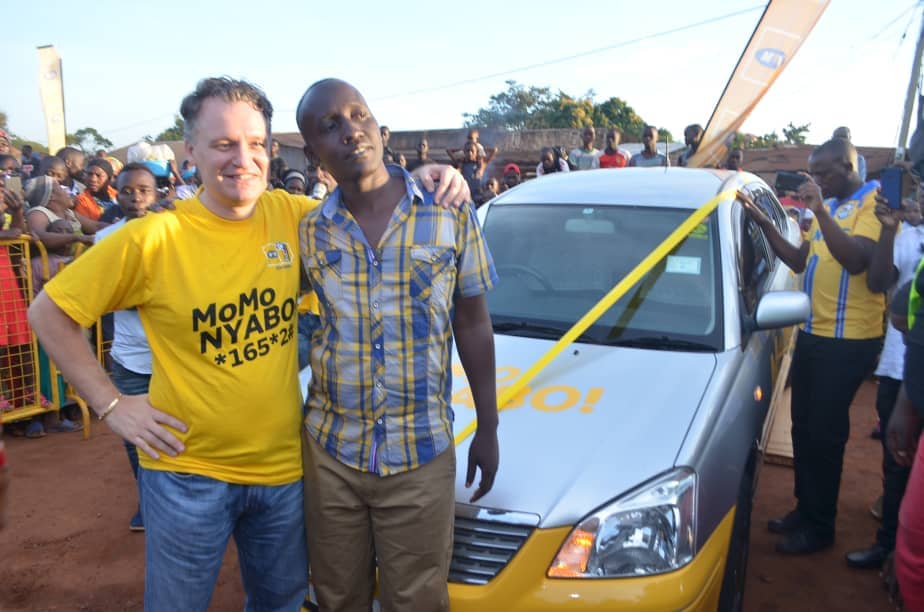 At his home, on arrival of the car, his wife rolled on the ground in celebration.
"One of my tenants had sent me the rent money by Mobile Money. I sent some money to my mother and then when I was watching TV, I saw the MoMo Nyabo promotion advert. I immediately started buying bundles and airtime. Days later, I received I call that I had won a car," Mayanja narrated.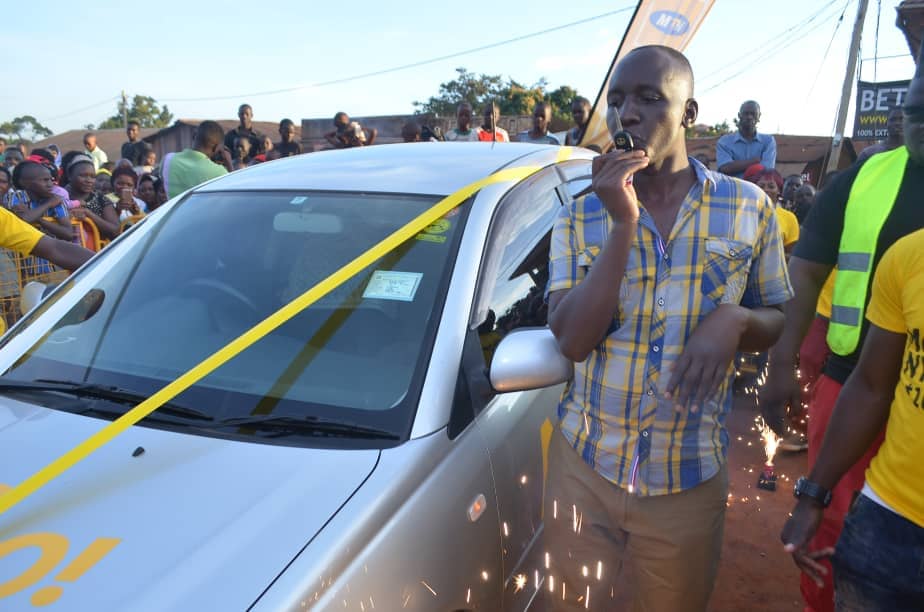 Dickens Muhereza, a bursar at Alliance Secondary School Ibanda, winner of the second car narrated how he had just bought a new motorcycle to ease his movements.
"I was elated when I received a call from MTN that I had won a car. I could not believe it, but now that I have the car, I do believe. It was easy for me because all I had to do was load airtime and then also bought bundles," he narrated as he received his car at the Ibanda Taxi Park last Friday.
Upon arrival at Alliance Secondary School, it was a hero's welcome by the students as they cheered, danced and carried Muhereza.
Bernadette Bavuga, a housewife from Bweyogere could not wait to drive off in her car and indeed she did. She drove her car from the handover location at the Mukono Taxi Park to her home in Bweyogerere.
An elated Bavuga said the car came at the right time. Swamped by her brother and sisters, Bavuga was visibly happy.
The promotion is aimed at encouraging customers to use MTN Mobile Money to load airtime and buy voice or data bundles by dialing *165*2#. Daily, 1,000 customers stand the chance to win Shs20,000 worth of Mobile Money.
Weekly, customers stand a chance to win 50 prizes including:
3 Toyota Premios every week (A total of 24 Premios for the 8 weeks)
7 Samsung TV's every week (A total of 56 for the 8 weeks)
Shs500,000 school fees for 10 winners every week (Shs80m for the 8 weeks)
30 Ka-Fit smartphones every week (240 Ka-Fit smartphones for 8 weeks)
The promotion ends on 15th July 2018.
Comments
comments