Coca-Cola Uganda has this evening launched the 2018 FIFA World Cup tournament at an exclusive media event, which was held at popular sports bar Liquid Silk located in Bugolobi. The invite-only event was attended by approximately 100 guests who included Coca-Cola officials, media house heads and members of the media.
Guests were treated to an exciting evening of food, free flowing drinks, football trivia and entertainment with lucky winners walking away with exciting prizes that included Coca-Cola branded items such as t-shirts, key rings, balls and brand new television sets.
During the event, Coca-Cola also officially launched the 2018 World Cup song "Colours" – a true collaboration between Coca-Cola and Jason Derulo, "Colours" features Coke Studio Ugandan representative Ykee Benda who created the localized version to uniquely celebrate Uganda's passion for football.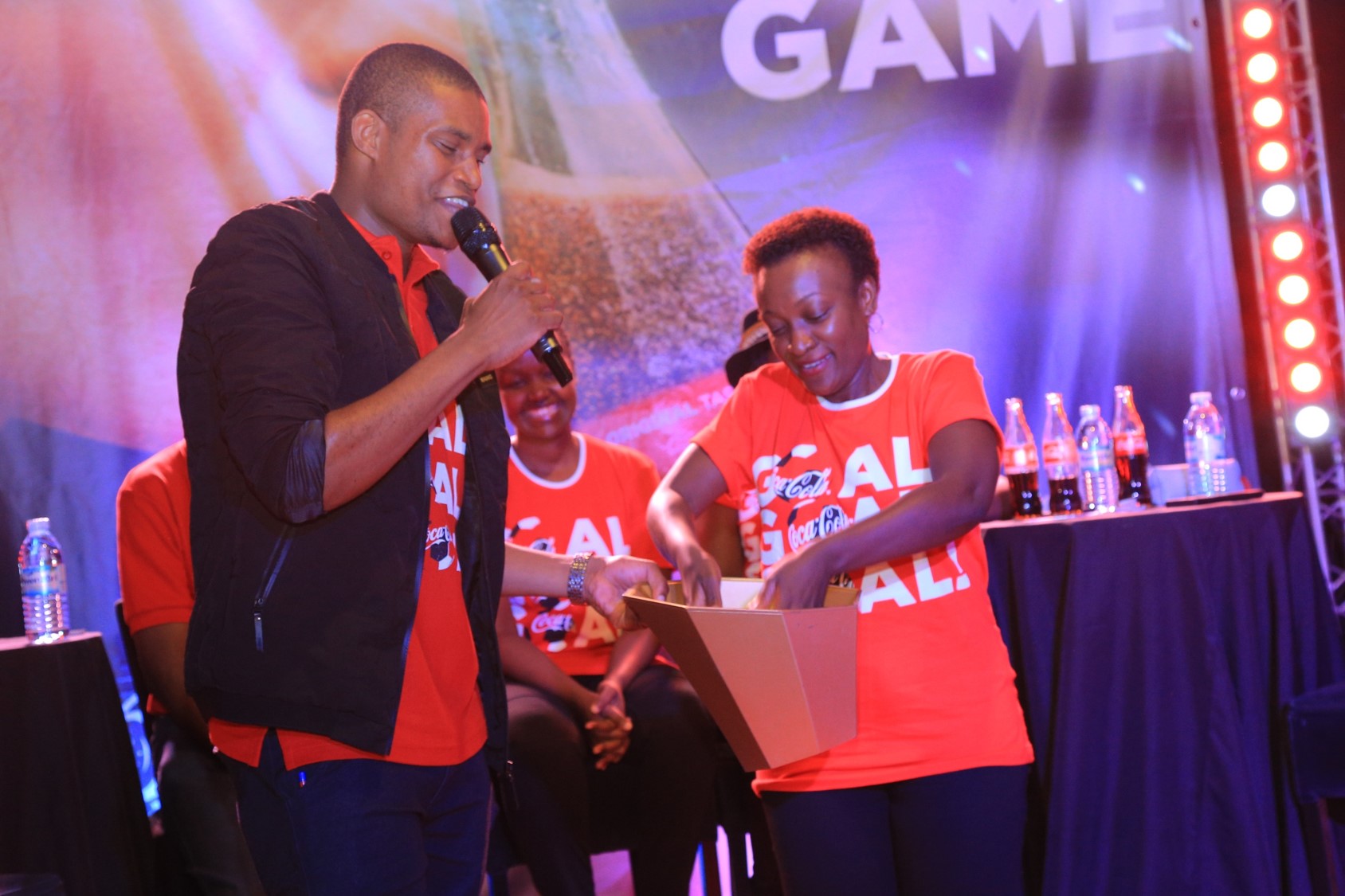 Welcoming guests to the event, Ms. Miriam Limo, Brand Manager, Coca-Cola Uganda spoke of the Company's historic association with sports- a the platform that has secured Coca-Cola's position as a supporter of national and global sports events, including the FIFA World Cup.
"From COPA Coca-Cola which supports development of football talent at the national, grassroots level to the biggest sporting event in the world, Coca-Cola continues to show its commitment to both the nurturing and showcasing of football talent. Our Company's commitment to the celebration of football is the reason we are here today; joining the rest of the world to launch the 2018 FIFA World Cup games," she noted.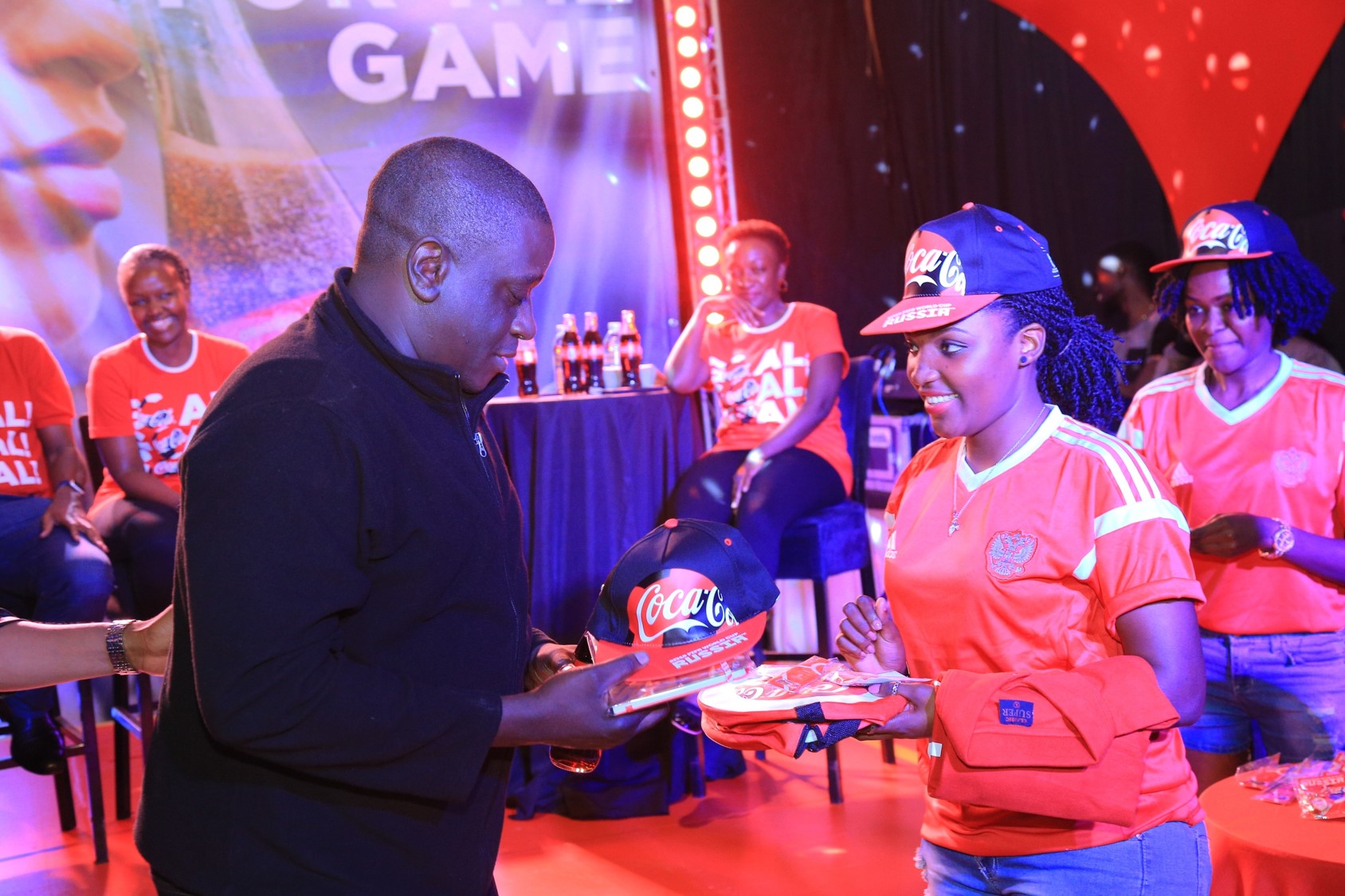 Coca Cola Beverages Africa Public Affairs and Communications Director Mr. Simon Kaheru thanked the guests for honoring the invitation and especially the media for their support throughout the first half of the year.
"2018 has been a busy year for us at Coca-Cola. We started with the prestigious FIFA World Cup Trophy Tour and quickly went into our 25th COPA Coca-Cola tournament and now we are launching the World Cup. Our commitment to Uganda extends beyond providing refreshing products to encouraging and supporting sports such as football that unite and empower Ugandans at all levels," he said.
The Coca-Cola Company has had a long-standing relationship with FIFA since 1976 and has been an official sponsor of the FIFA World Cup™ since 1978.  Earlier this year, the two global bodies partnered to do the fourth FIFA World Cup Trophy Tour.