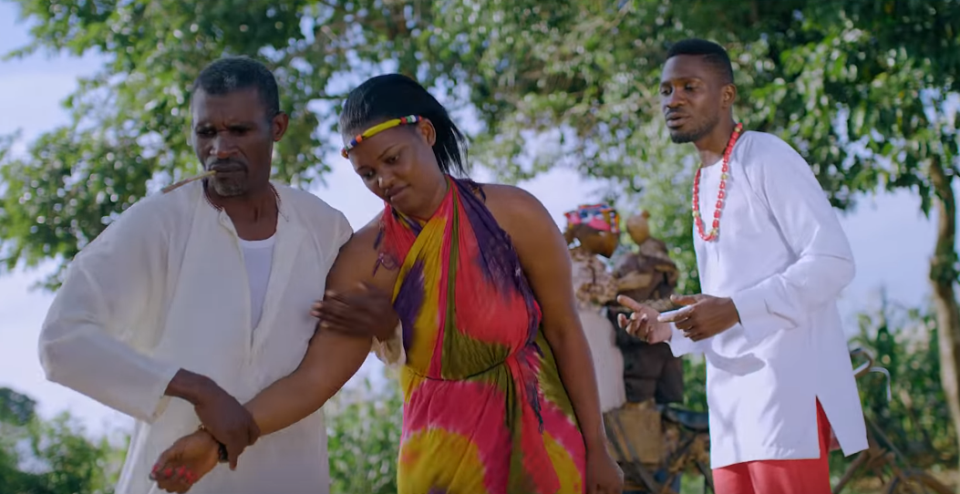 Musician Bobi Wine has released the video of his latest song titled "Kyarenga".
"Kyarenga" is massive Afro-beat love song in which the Firebase Entertainment singer expresses his love for the girl he is pursuing.
Bobi Wine's creative lyrics even make the song more beautiful, as he sings in a number of languages including English, Luganda, Runyankore, Lusoga and Ateso among others.
"Kyarenga" was produced by producer Dan Magic.
The video of the song which features renowned comedians Salvado, Patriko Mujuuka and Swengere among others was directed by Kim XP.
Watch it here:
Comments
comments